Instagram Impressions 2,955%
Accounts Engaged on Instagram 1,270%
LinkedIn Page Clicks 651.49%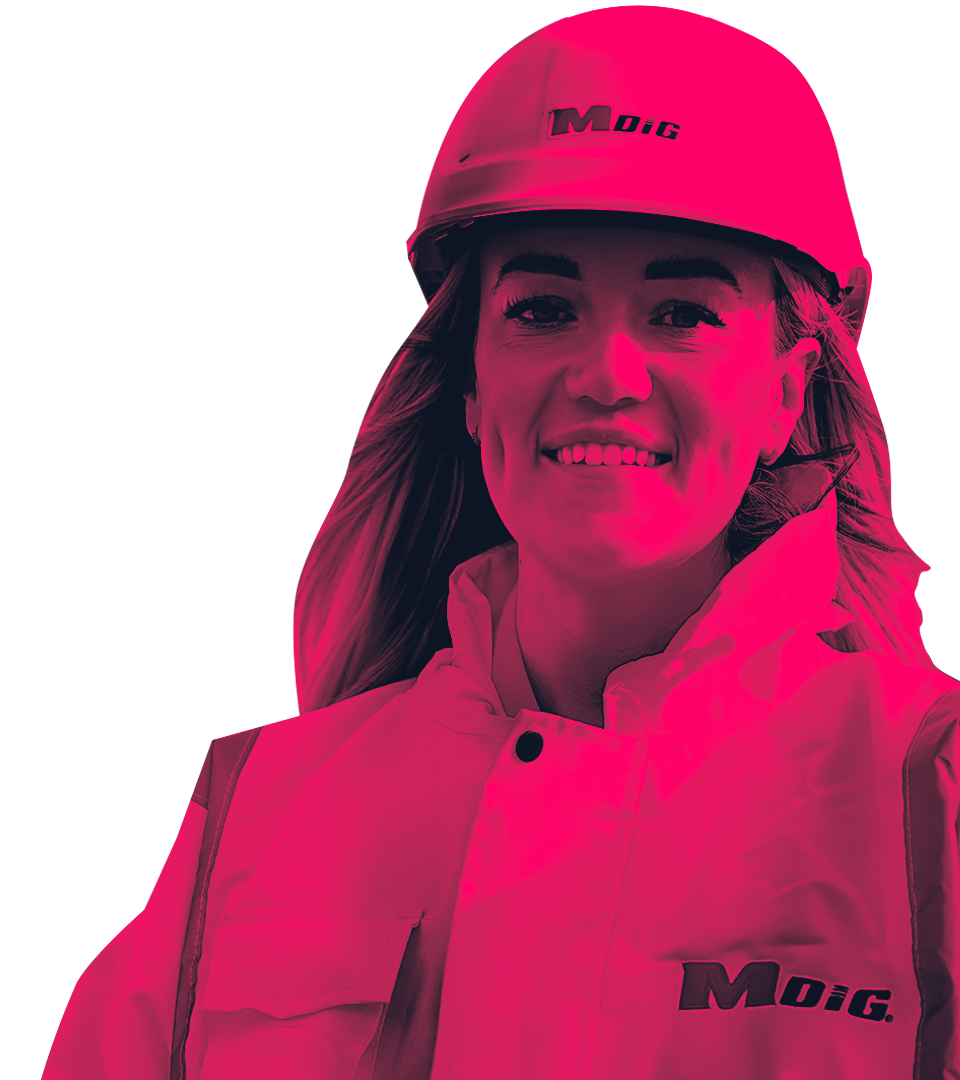 Constructing social content with impact
We have a challenge for you. Think of 3 industries that are dominated by men. Got them?
Now tell us, is construction in your top three?
Well if it is, you would be bang on with that assumption, according to Brigid Fancis Devine and Niamh Foley's study of Women and the Economy shows that construction is indeed still suffering from an imbalance, with just 15% of the UK construction workforce made up of women.
During our regular strategy planning for plant hire company Rockthorn, we discovered that the 6th to 12th March, marked Women in Construction Week 2023, a time dedicated to raising awareness surrounding gender inequality in the construction industry. It felt like this was the perfect chance for Rockthorn to be heard, particularly as their workforce currently stands well above the national average, at 50% women.
Happily for us, director Stuart, was just as passionate about supporting the cause during Women in Construction Week and onwards, so we set out to put some wheels in motion to create a campaign that supported the movement, whilst also showcasing Rockthorn. After all, increasing digital awareness is always our main focus.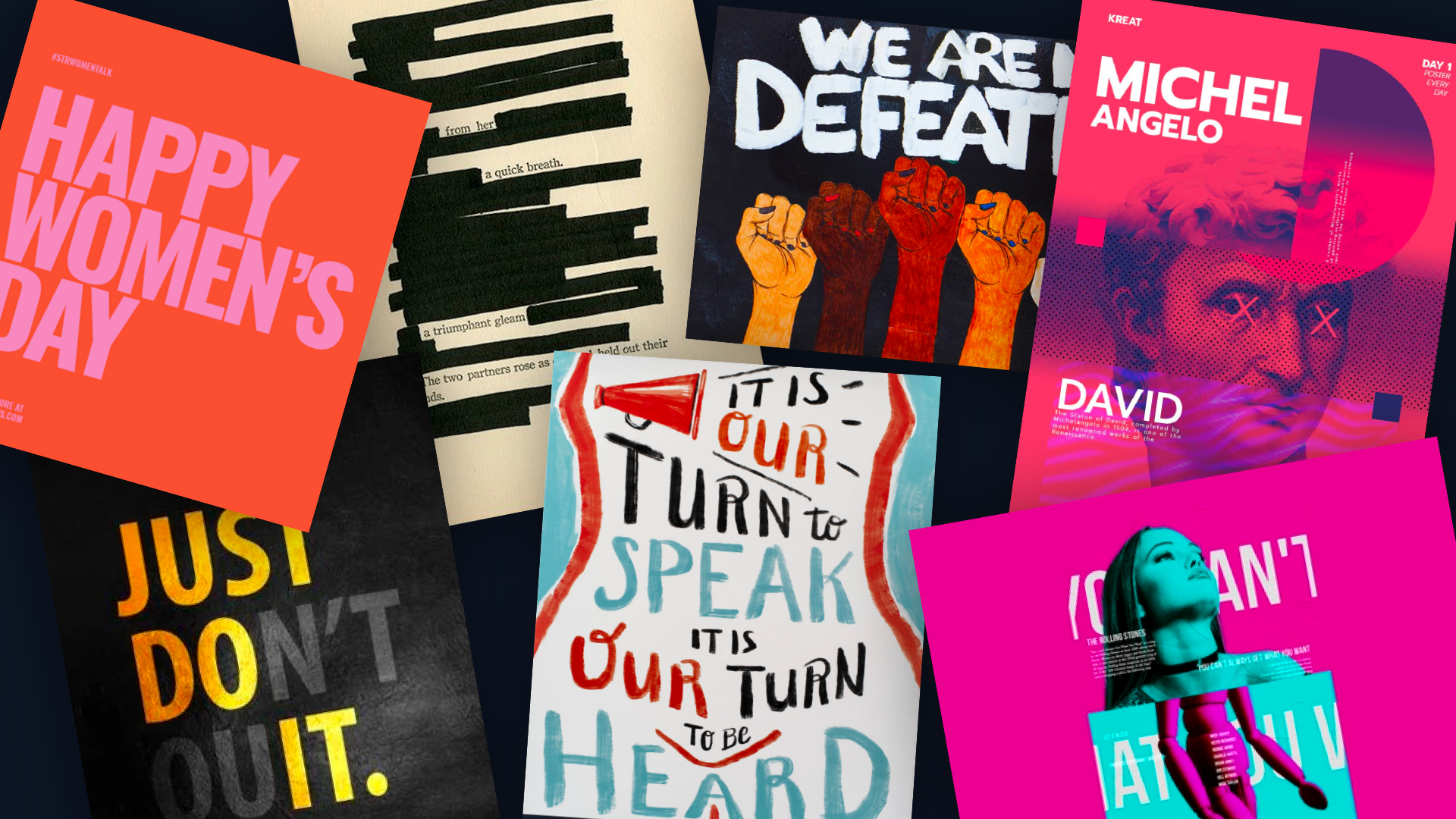 The Goal:
To create a campaign that represents women in construction, placing them centre stage. 
Collectively we wanted to encourage the next generation of women to enter construction and feel supported to do so, talk about existing discrimination without watering it down and demand the industry to reevaluate its practices. All whilst showing Rockthorn as a forward thinking, progressive and inclusive entity within Construction. Phew. 

The Campaign:
Starting out with planning, the creative team spent time dreaming up some ideas that would really pack a punch. We had to leave some great ideas on the cutting room floor this time, however we hope you will agree that the final article is certainly worth the sacrifice.

Next to establish a visual identity, and campaign message. When creating a "side shoot" style campaign, it is important to align it with the primary brand, whilst allowing the creative to have room to breathe with its own standalone design assets, tone of voice and overall identity.

For this campaign we took inspiration from protest materials, strong typographical creatives and redacted text documents. 
To finish, we opted for Rockthorn's signature bold messaging combined with a new colour palette and graffiti style overmarks. The results? A powerful, grungy and bold visual which gets noticed, without jarring against Rockthorn's existing branding.

The redaction technique was utilised to highlight gender boundaries within the campaign copy, and to cheekily remove the "thorn" from Rockthorn, to cement home the message that Women Rockthorn Construction. The graphics were created with usage across social channels in mind but also needed to offer a strong foundation to our planned video content.

With the new campaign all set, next we needed to find a voice (or three) to bring the message to life and who best to talk about women in construction? Women IN construction of course.

We rallied up a sterling collection of female figure heads to talk about the roles they hold and the obstacles they have overcome and continue to face daily within the industry.

First up Kelly, leader of Core Recruiter based in Norwich. Having launched her business in 2006, when she was just 23, Kelly has been making waves in the industry ever since – recently crowned the G4C future leader at the Norfolk Construction excellence awards.

Next we introduced Katie, account manager at MDIG, suppliers of digital construction equipment across the construction industry.  Katie has a passion for supporting women entering the construction industry and promotes adding value to drive change.
Then last, but no means least Carly, health and safety consultant at She Advises. Carly has worked in the industry for 5 years, since the age of 21.

In order to create some compelling video content, we tasked each person with telling us a bit about their role, the challenges they have faced and what they love about the industry. 
We recently asked Carly to tell us a bit more about why she wanted to get involved with the project:  

"I got involved because I wanted to contribute & raise awareness of a very relevant & prevalent issue within the construction sector; being a woman. We still face so much negative stigma, almost taboo-like, being a female and working on site. I want to raise awareness in the hope that we can encourage more females into the industry, and make it a much more equal workforce. "

And did it make a difference?
"Yes! My socials went MAD after the post; filled with so much positivity and lots of encouraging comments to keep pushing to break the stigma."

Exactly what we like to hear!
Katie from MDiG had a similar positive response from her friends and associates too, "I have received LOADS of feedback from customers, my team, friends & family. It was a breath of fresh air to have an insight into what I face. Unfortunately, the industry still has a long way to go when it comes to being more transparent and open to changes. But for me, just because I'm a woman, who takes pride in her appearance shouldn't mean I can't do the job in hand." Katie also gave us some insight as to why she wanted to get involved with the social campaign;
"I think it's important to raise awareness that not all jobs are "blue" jobs. My role is varied, and no day is the same. My role varies from cold calling, arranging hire and sales, to going onsite with my PPE and my tool kit to deinstall kits that have been off hired. I do think if you have a can-do attitude and show willing the industry is very rewarding to work in, which is why when Rockthorn asked me to take part I jumped at the opportunity"
The finished campaign was posted across Rockthorn's social channels (go take a look!)  and grabbed plenty of attention in the industry and beyond, raising awareness around the initial cause and by way of digital PR, has led to some great working opportunities for Rockthorn and those involved too. For us it was a true pleasure to be able to be a part of voicing such an important message, alongside such a forward thinking team. 

If you have an event, business or a project that deserves to be seen, get in touch.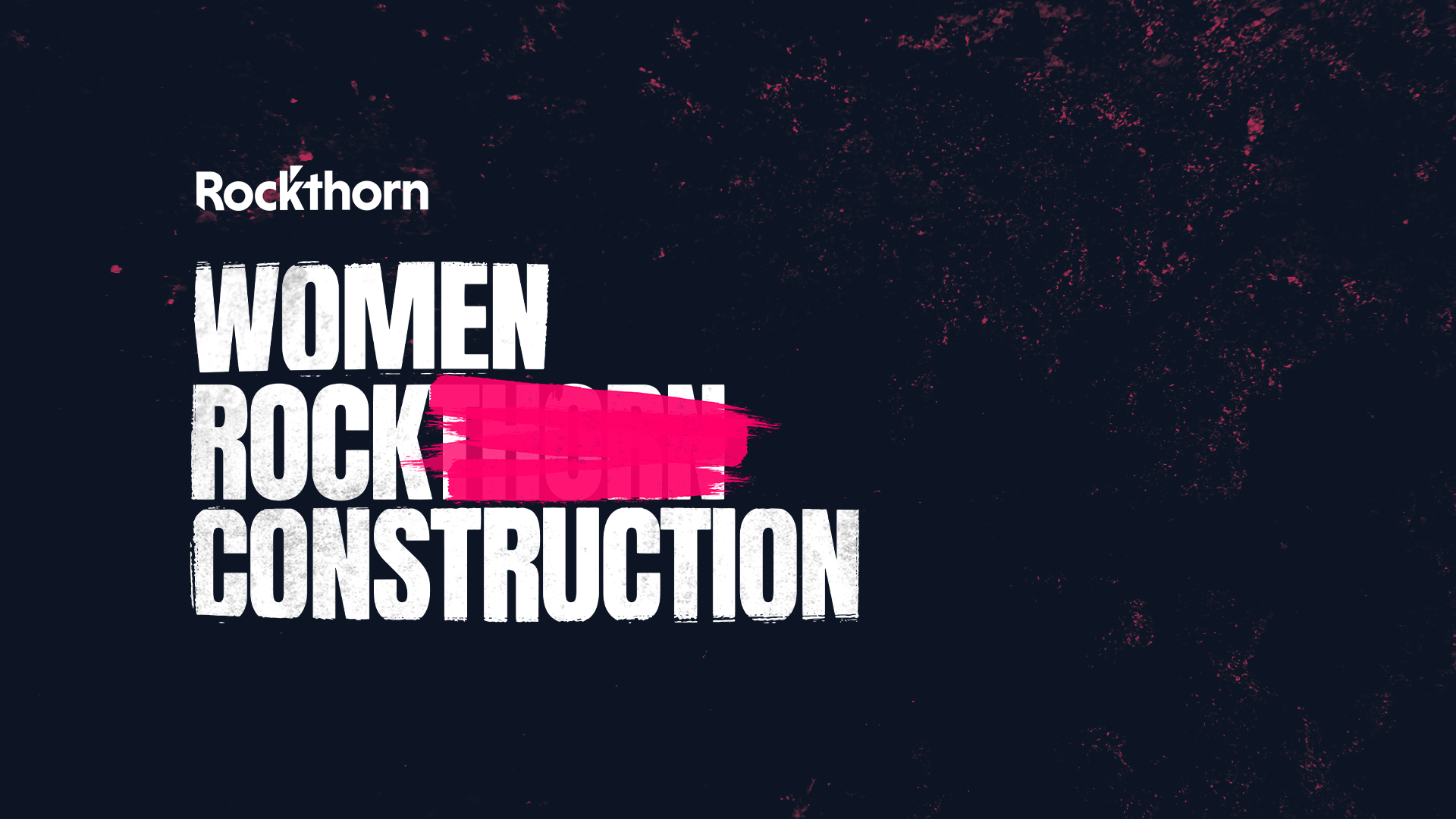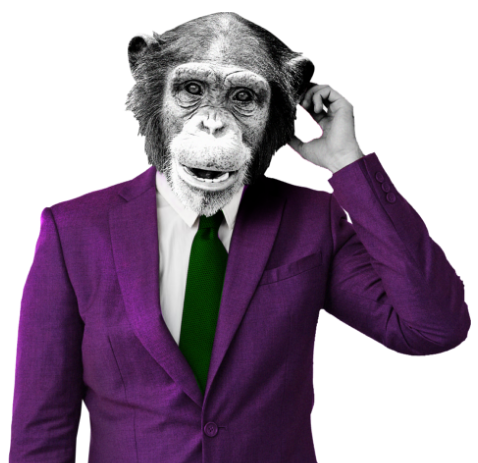 Don't know where to start?