Recently, we were approached by Wagg & Purr to help them create a paw-some, brand new website which invites pet owners to put their relationship with their furry four-legged friends first.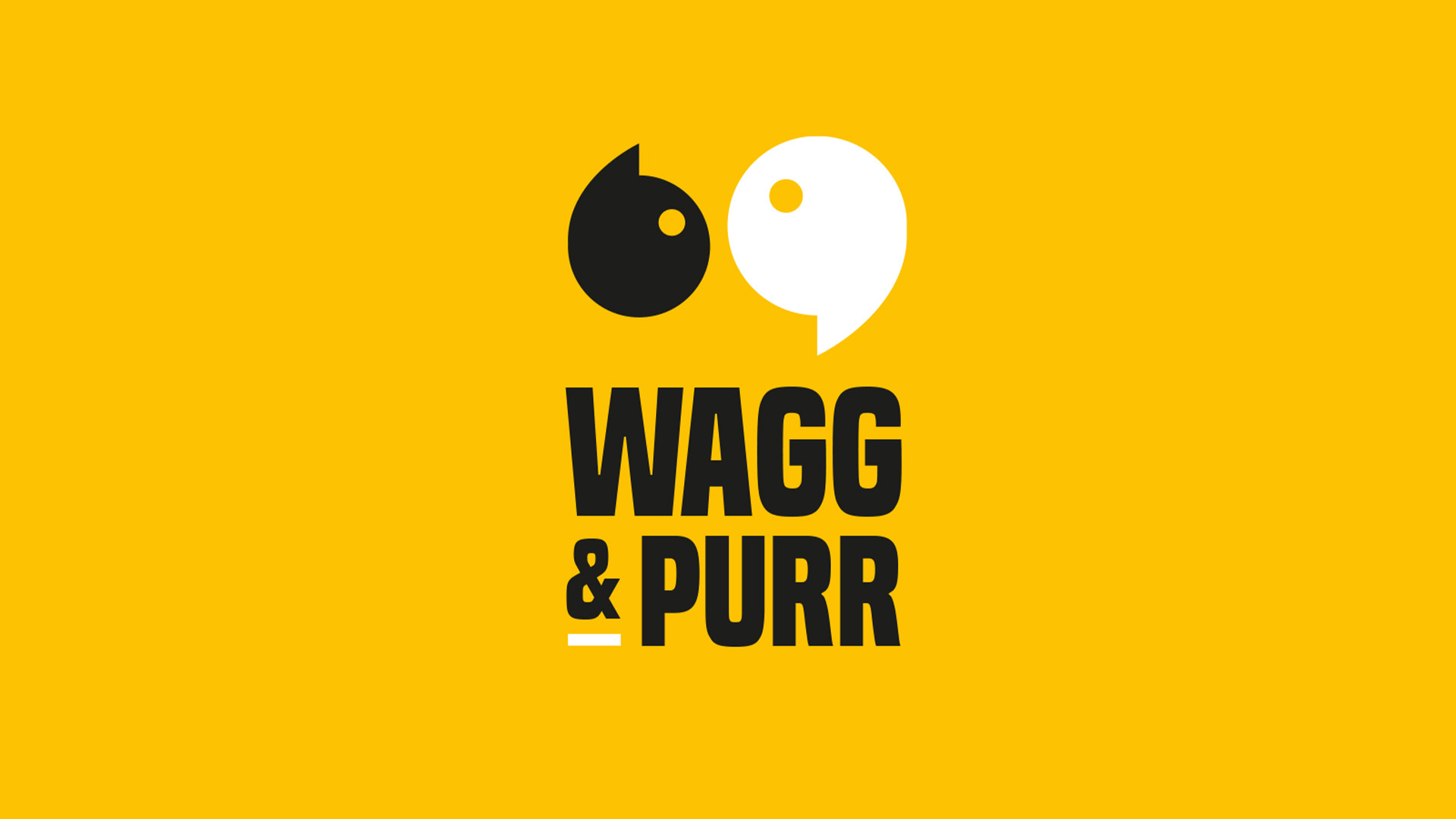 Creating a paw-some website for a paw-some brand
We were fortunate to have complete creative freedom on this project, starting with a blank canvas and designing concepts which would communicate qualified pet behaviour counsellor Lauren Greasley's love and passion for what she does.
Our designers were tasked to highlight Wagg & Purr's core values throughout the entire website; uncomplicated advice and fun yet efficient behaviour training. It was crucial that the website had an easy-going and friendly feel to it, just like Lauren!
The first place for us to start was the logo. Our designer Stephen decided to strip the logo back to basics to fit with Lauren's style of training of clear, concise and simple instructions and lead with this. Stephen came up with a few options (as you can see below), but one thing that was consistent throughout, was that the icon needed to be able to stand alone without the text and still be recognisable as part of the Wagg & Purr brand. Inspired by speech marks, the logo was designed to represent talking and understanding your pet as a method of training.
Next it was time to take on the website. In the initial designs we included placeholder photos of some dogs and cats, but after reviewing this, we decided that illustrations reflected the fun personality behind Wagg & Purr better and were consistent with the logo. We love the end result and think it provides the industry with a new leash of life, below you can see some earlier concepts before the final design.
One thing you will notice on the final website is that in those initial designs, we illustrated a yellow pooch, but this was changed to a black pooch, using Lauren's chief assistant Poppy as the muse. Having rescued Poppy from the streets of Greece, Lauren and Poppy have a bond like no other and it is only fitting that she features front and centre on the site.
This web design has been a favourite throughout the studio and we're extremely pleased to have been able to help move Lauren's business online. It's been an absolute treat!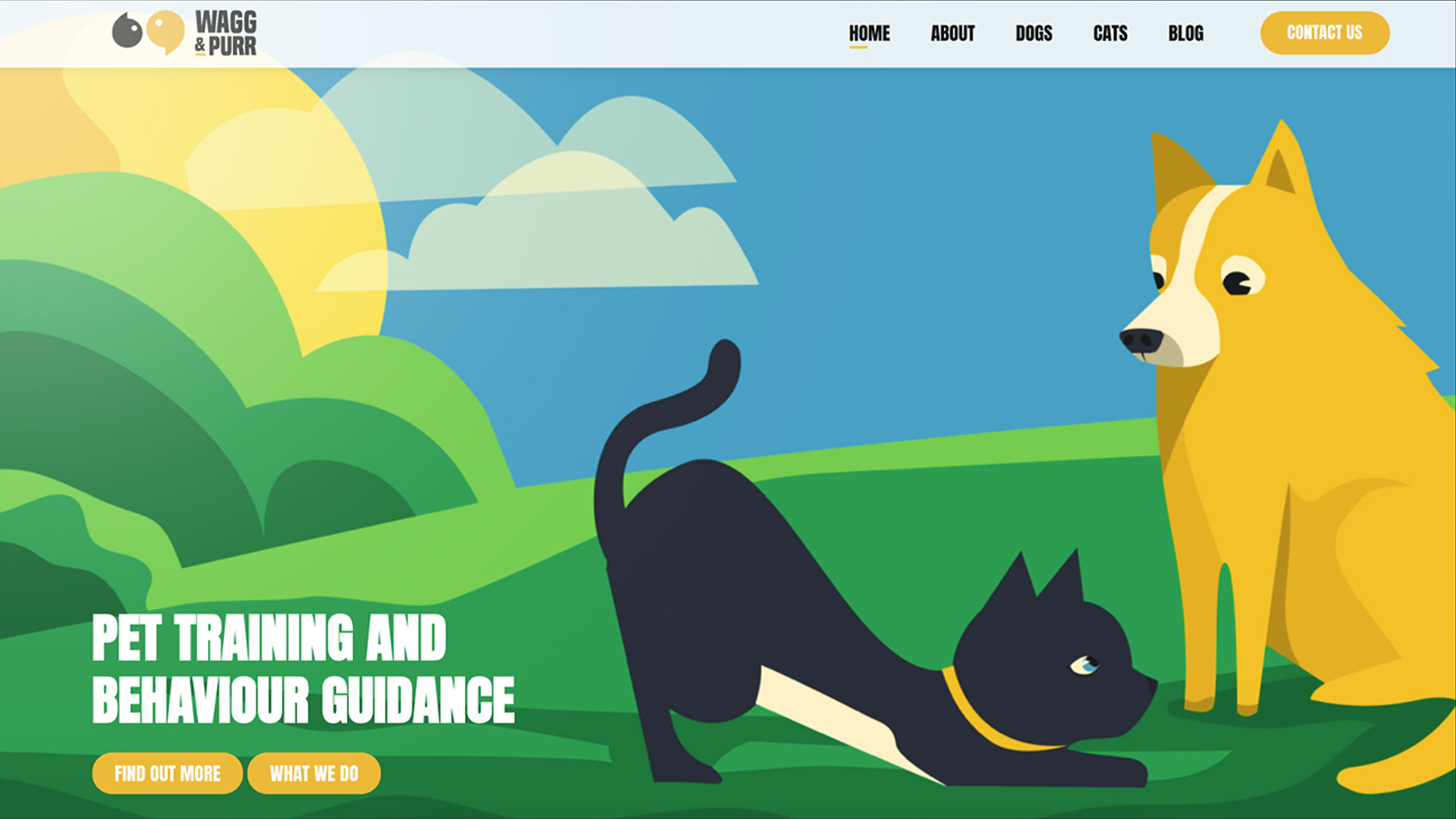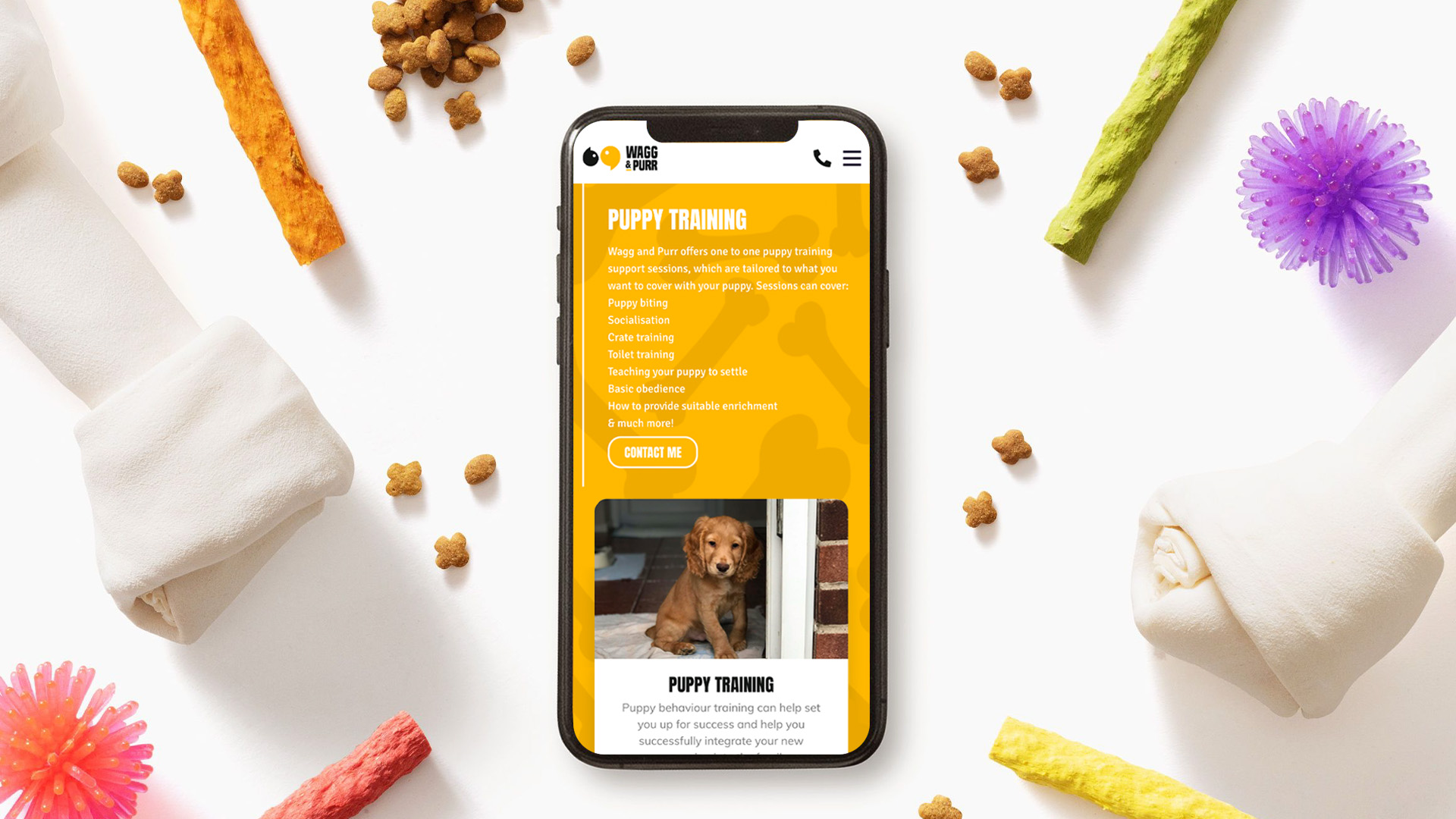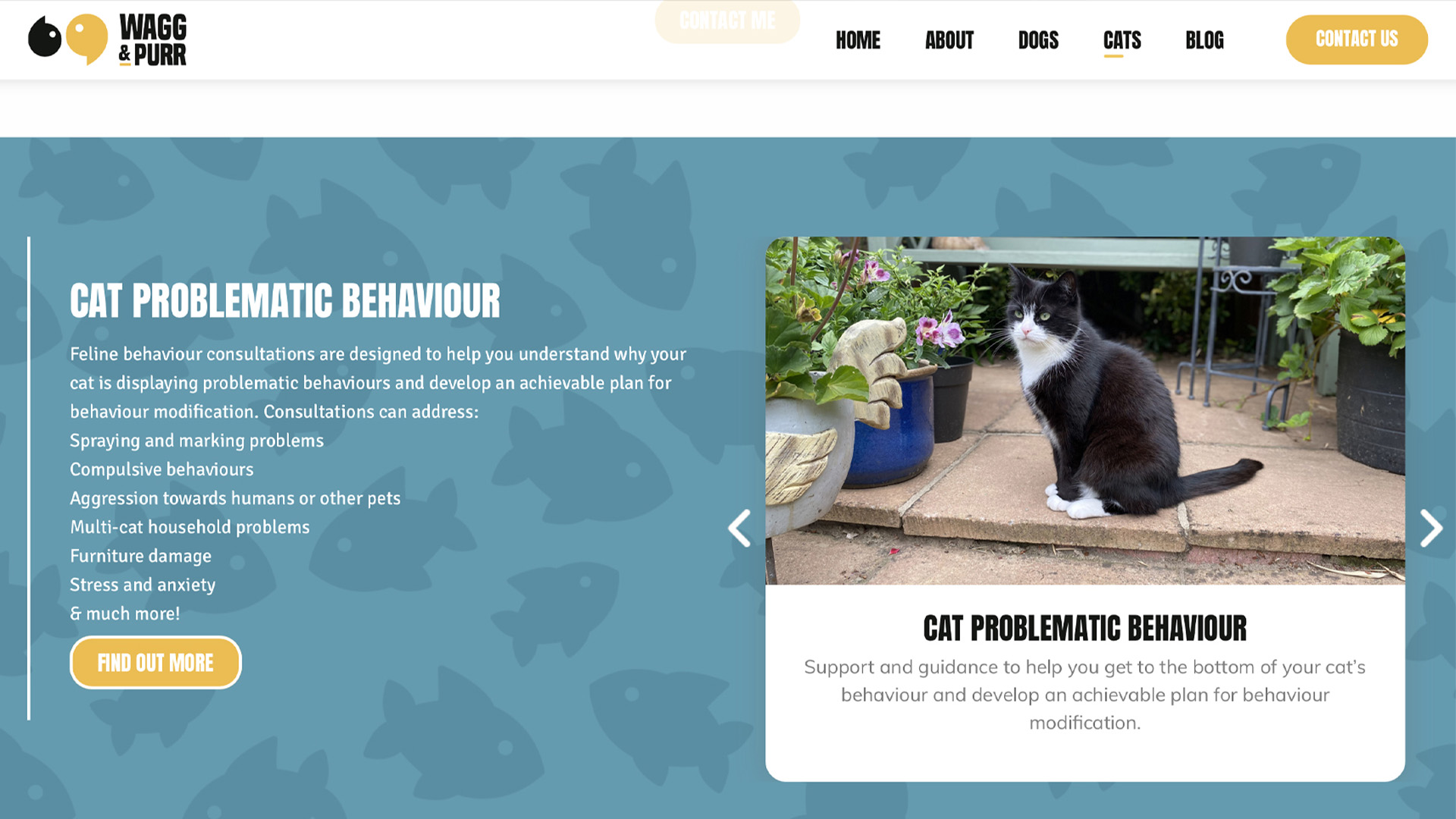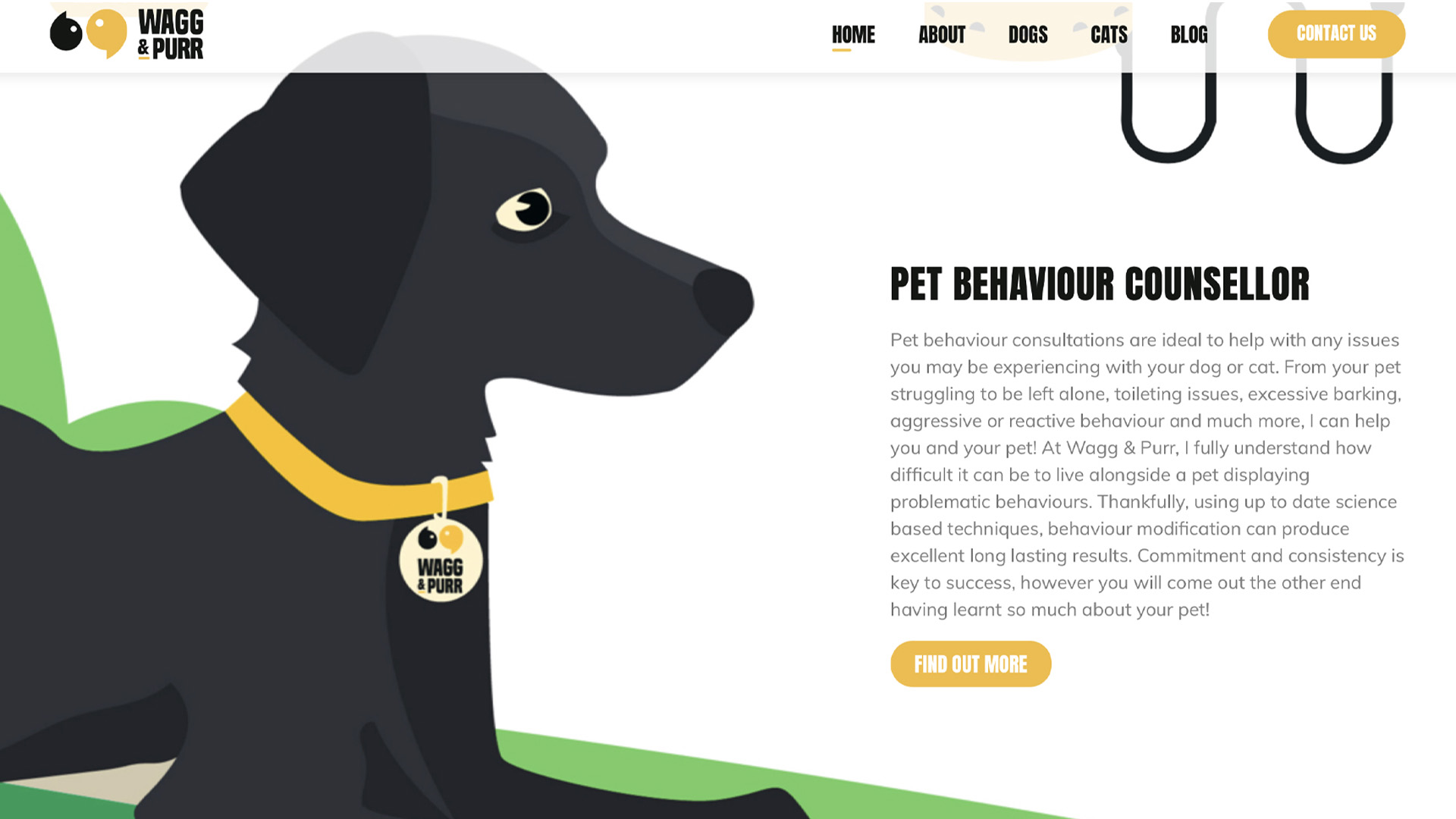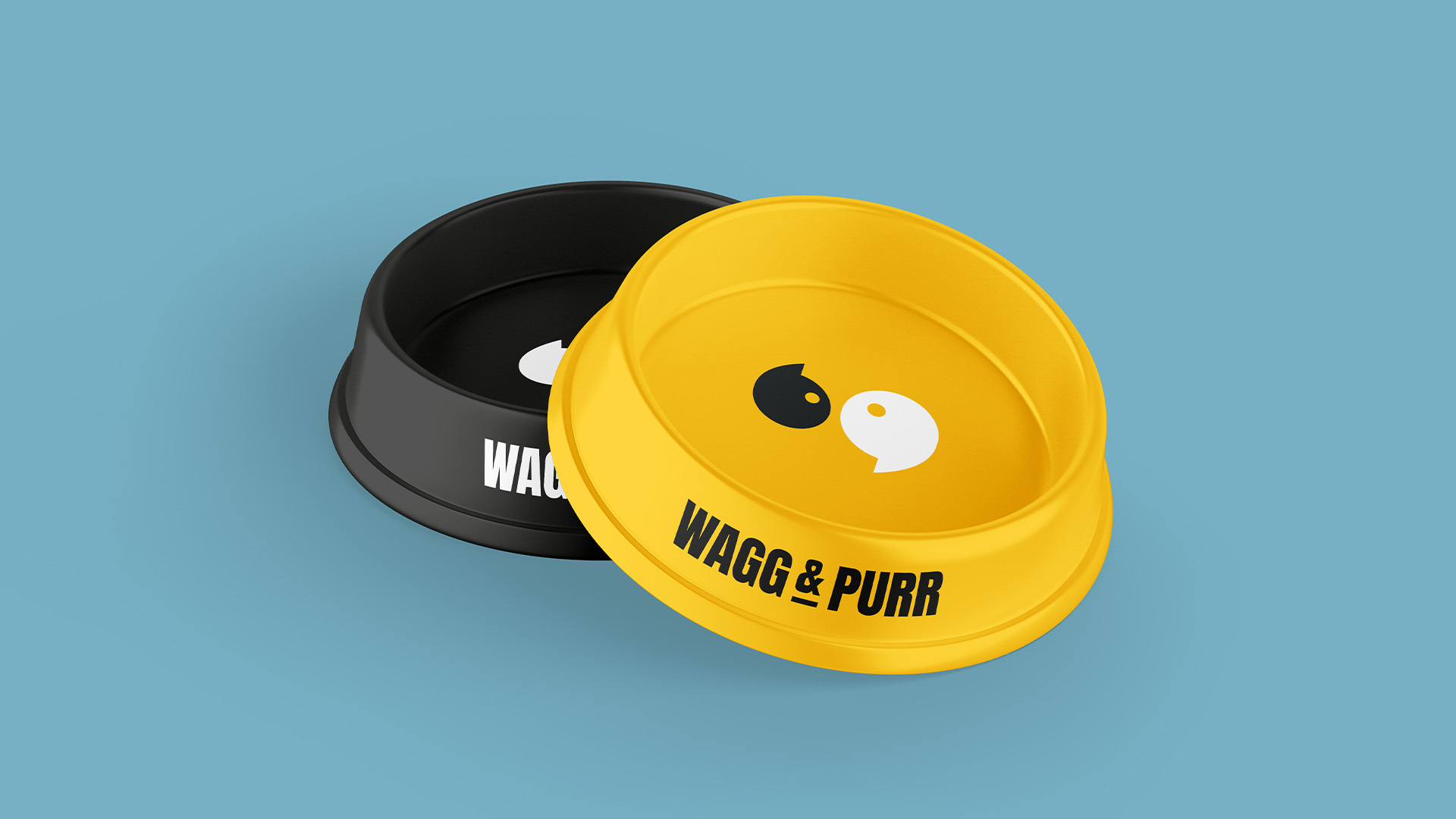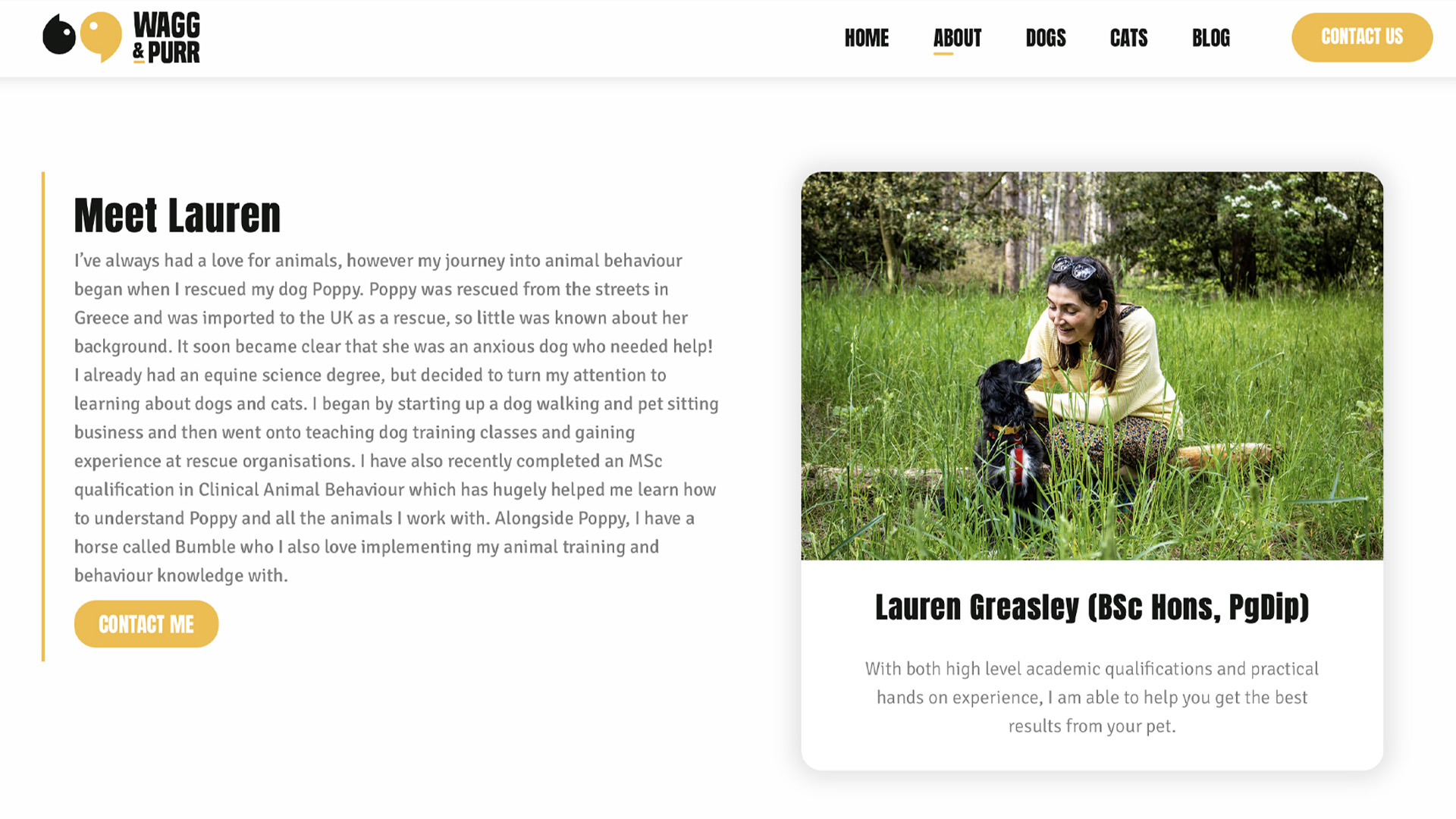 I am so pleased with the website Nu Image created for me. It really captures the fun, but professional vibe that I wanted. I love the graphics created for me and how unique they are. Overall, the team were brilliant to work with and always on hand to help!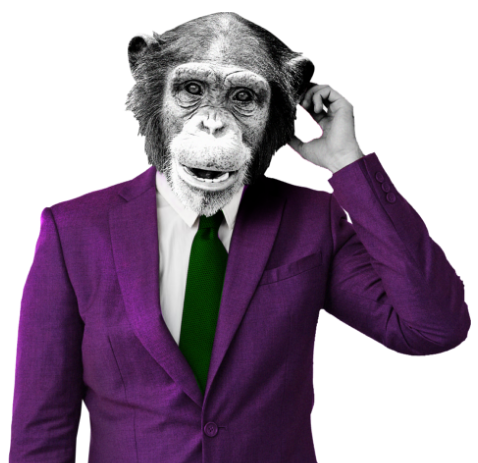 Don't know where to start?
Need a website designed? Purr-haps we can help!