Specialist recruiters with personality - GCB Recruitment is a team of people-driven property and financial recruitment specialists across the UK and Internationally.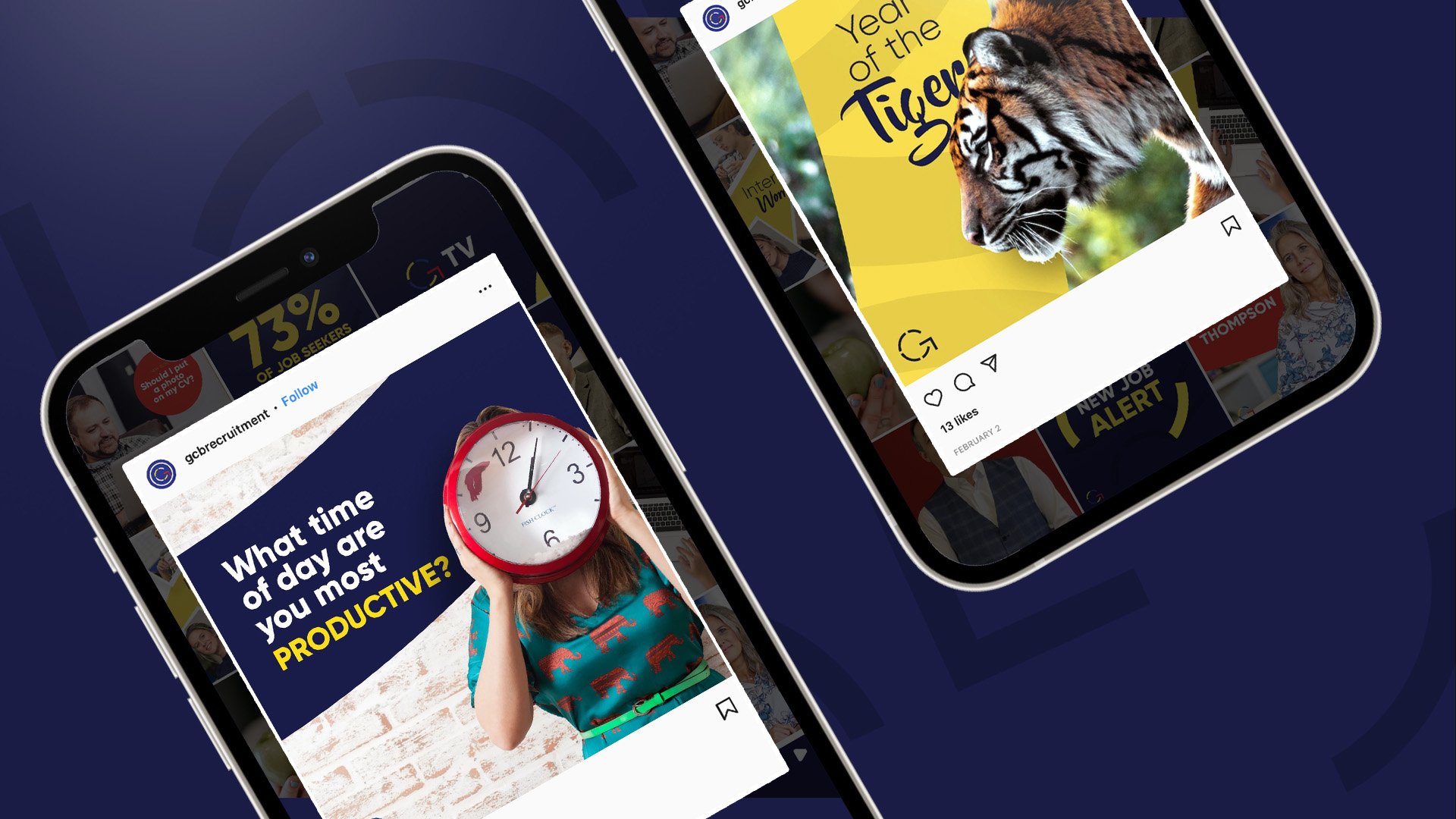 GCB Recruitment Director Gareth Broom and Operations Manager Georgia Lane came to us in October 2021 for a social media overhaul, looking for social consultancy and maintenance with the goal of creating a feed with strong brand awareness over Linkedin, Instagram and Facebook, attracting the relevant audience and increasing website traffic.
With such clear goals in mind, after an initial chat with our social Executive to define their goals and expectations, we got to work on their social strategy (which we are afraid to say we are keeping close to our chests).
Once our strategy was signed off and ready for implementation, we then got to work creating new and striking graphics, working closely with GCB, whilst gently modernising the existing brand guidelines.
They get people
As GCB is such a people-centric company, we had to make sure their content reflected that. We knew we had to draw on what makes GCB so unique – their close team and community spirit. Many recruitment agencies have a reputation for being harsh and cold, but that's just not GCB! As Gareth says, 'People buy from people' and the close-knit, driven and fun loving team had to be at the heart of the content, and the numbers prove that this has only worked in our favour.
When they first came to us, they came with a huge bank of hashtags that were being used on every single post. We made the decision to reduce this list to a more concise, direct selection, as well as their brand hashtag #wegetpeople – whilst the reach may have slightly dipped, interactions have soared, just proving how less really can be more with your hashtags!
Over the last quarter we've seen:
Website taps have increased by 250%
Linkedin impressions have increased by 113.98% and followers increased by 31.8%
Facebook followers have increased by 3.1%
If you would like to take the pressure off of managing social media alone, we are here to do just that. Call us today to discuss how getting social could work for your brand.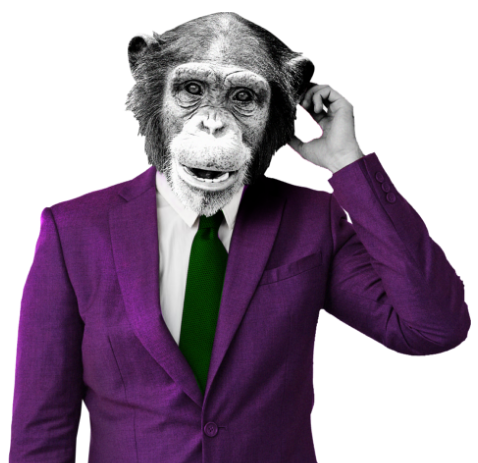 Don't know where to start?