When Richard first came to meet us, we knew from the off that his products would never be a hard sell. That's because he heads up independent jewellers Aleks, purveyors of fine jewels and precious metals, based in the heart of Norwich.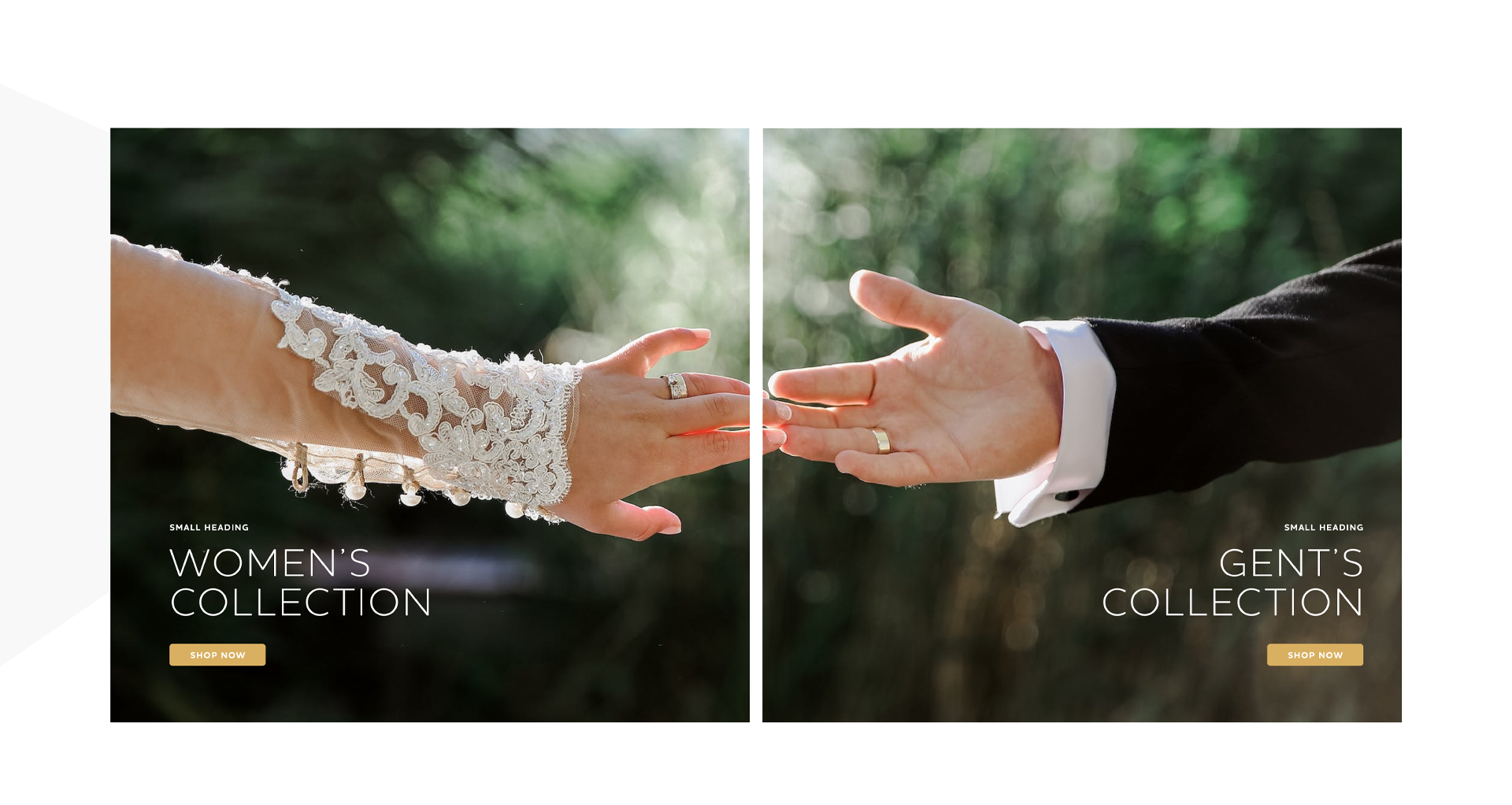 The goal
Richard and his team specialise in engagement and wedding rings, and whilst he did require an ecommerce site, their focus is on becoming your trusted family jewellers.
They love to assist their customers through the generations, helping them to celebrate milestones and events with the perfect piece of jewellery, repairing and revitalising family treasures and remodelling heirlooms to suit their new wearer.
To lift their existing brand into a new generation, with an eCommerce website to fully showcase their offering of modern, bespoke and antique jewellery. But, whilst selling online is viable for Aleks, it is not the main focus.
As a customer first team, our strategy needed to support encouraging local residents to visit Aleks, to purchase their celebratory jewellery. Building lasting relationships is at the centre of their business model, and couldn't be overlooked. It is also paramount when buying a high ticket and important item, such as a wedding band or engagement ring that you have an opportunity to try before you buy, right?
What we did
We set to carefully crafting a new website, to tell the story of this business, and allow purchases to be made easily online. We refreshed their branding and created a site that signals authenticity and trust, whilst still encouraging web visitors to get in touch in person, to experience being able to try pieces on in store should they prefer.
The new site was a big jump forward in terms of functionality and styling for the team, but more importantly than how a site looks (don't tell our designers we said that) is how it performs.
We didn't wait to make a start on our digital marketing strategy, with Molly setting to work in the background whilst the site was in its "build-ginnings" (sorry that's terrible).
A little SEO fact for you; If you have an existing domain, there is actually a fair amount of work you can do in advance of a new site launch, in order to strengthen your online profile.
In the case of Aleks, their domain already carried some strength thanks to the length of time it had been active, and the great reputation they have built over the years, but our digital audit still revealed some quick wins we wanted to action immediately.
Molly carried out a carefully planned digital PR strategy, including content creation and outreach. She also paid close attention throughout the web build, working alongside Richard and his team to fully understand the way their business works, suggesting changes that would support both their employees and customers to get the most from their online experience.
Molly also created all of the website copy, ready for the new site, which allowed us to ensure it was beautifully on brand, and SEO friendly too.
We also handed some of the strategy over to our in-house social extraordinaire Alex (not to be confused with Aleks!), with the view to begin building up local awareness via social media, once again prior to the website being launched.
Their social presence wasn't offering a true reflection of their brand. With help from our designers, Alex has transformed their feed with eye-catching graphics to elevate their branding and direct messaging that offers their customers a connection to their services, and now a direct route through to their sparkly new site.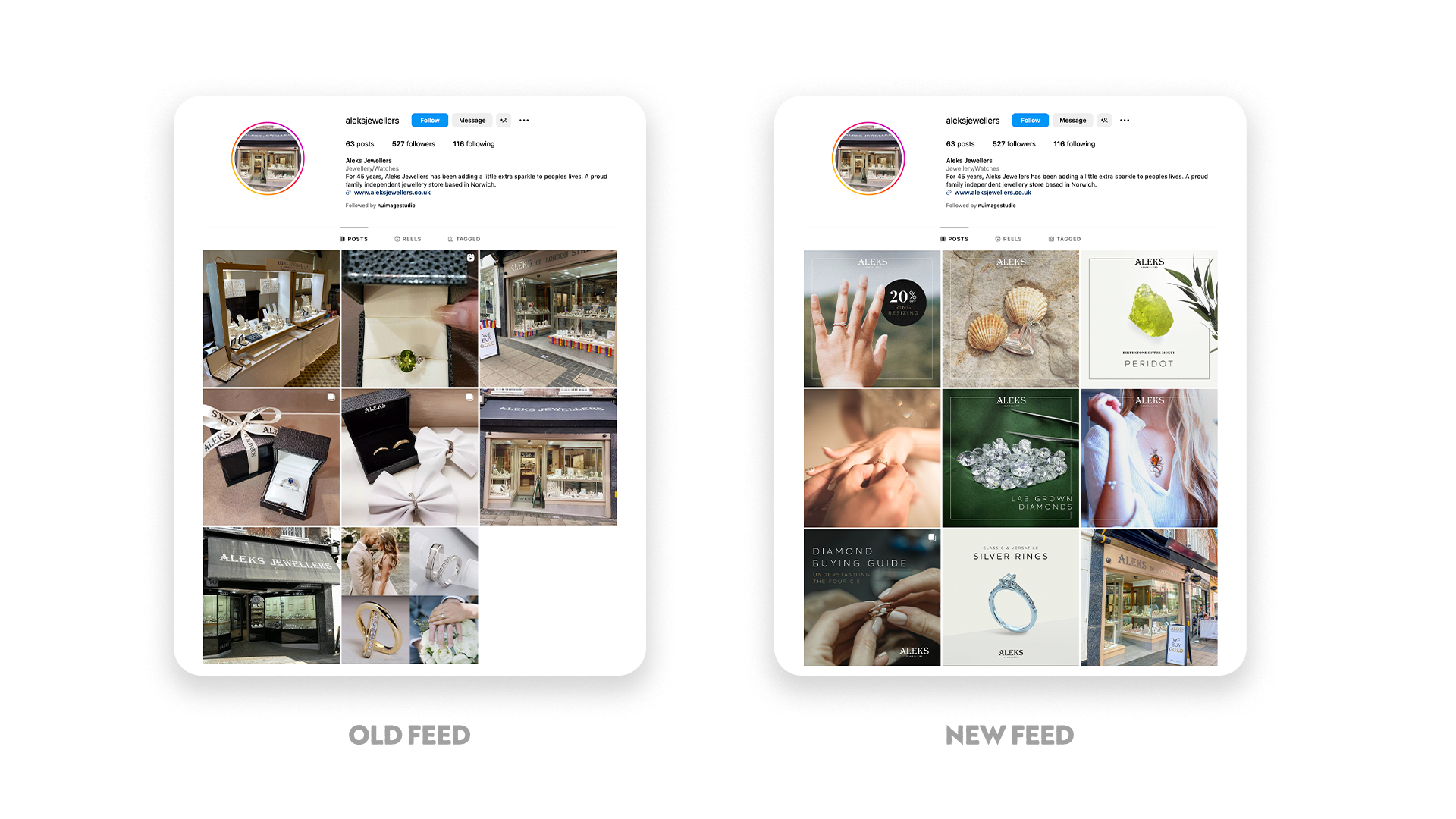 The Outcome
Was it a success?
So far so good. The website has launched and our targeted keywords are rocketing, meaning when you search locally for terms such as "Independent Jewellers Norwich" you will find Aleks sitting in the number one spot in Google.
Richard has seen sales come through the website already, their social community has increased and just as we hoped the team have had new customers come through the door having seen their online marketing. Bosh.
To round up, we caught up with Molly, digital marketing expert and our chief of all things Aleks…
So Molly, why did implementing a digital strategy prior to the website launch, help Aleks to hit the ground running?
Starting digital marketing as soon as possible really helped to build a foundation for their growth upon launching the website. Digital marketing goes beyond just what keywords you can rank for, but also building up brand awareness and making sure your company is getting in front of the right people. Nowadays customers may go through multiple channels before converting, so it's important to look at all aspects of digital marketing no matter what stage you're at.
What have you have learnt since working with Aleks? Oooh tell us about about lab diamonds maybe?
That real diamonds are not always girl's best friend! Not only can the process of extracting diamonds be very unethical, but you can literally achieve the same look and ultimately product from a lab grown diamond. I had no idea lab grown diamonds existed before Aleks Jewellers. They are much more sustainable and a fraction of the price.
Have you experienced any keyword growth yet?
Since the website launch, many keywords have jumped to the top positions on Google, including 'independent jewellers', ' independent jewellers Norwich', 'second hand jewellery' and 'jewellery Norwich'. Our aim with their digital marketing is to help build up a local presence and encourage more people to visit the store. It's great to see that the broad terms like 'independent jewellers' have jumped to position 1 as well as the localised term 'independent jewellers Norwich'.
What have you found a challenge?
The biggest challenge is choosing one area to focus on first, yes just one. With a company that offers a variety of services and products the temptation is you want to target them all, but this takes time. SEO is a long term strategy and it's crucial to focus on one particular area at a time. For Aleks Jewellers, we agreed to focus on strengthening the general jewellery terms first, then look at building up keywords that relate to their specific services. Prioritisation is key, not only for digital marketing purposes but for the business as well.
What is next for the relationship…
I'm looking forward to seeing Aleks Jewellers' digital marketing continue to grow and learn lots more about the jewellery world. My aim is to strengthen their online visibility further, specifically their presence in the Norfolk area to encourage more people to visit their store. We also have some exciting projects coming up, including a campaign for the gift giving season of the year… Christmas… so watch this space!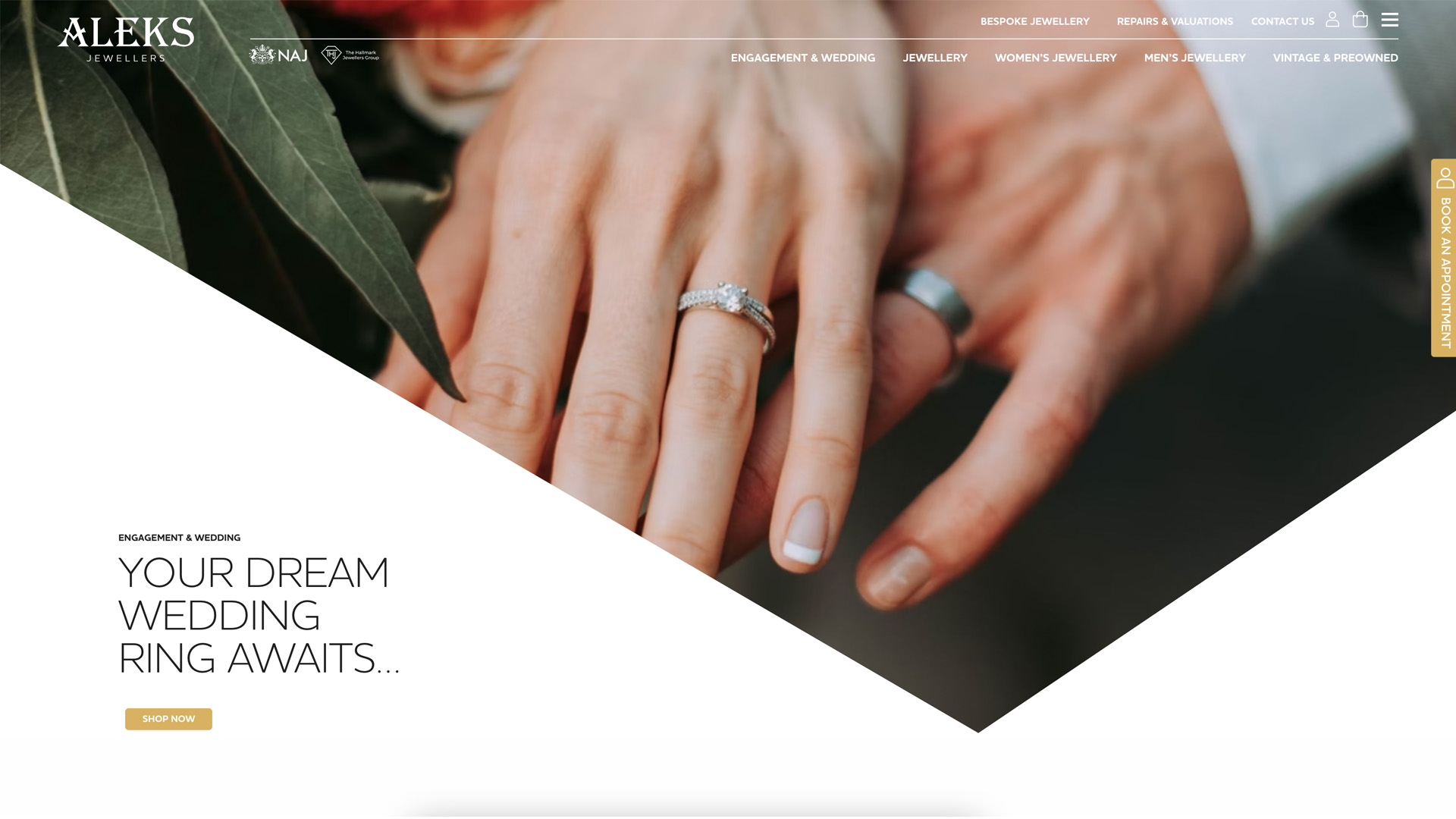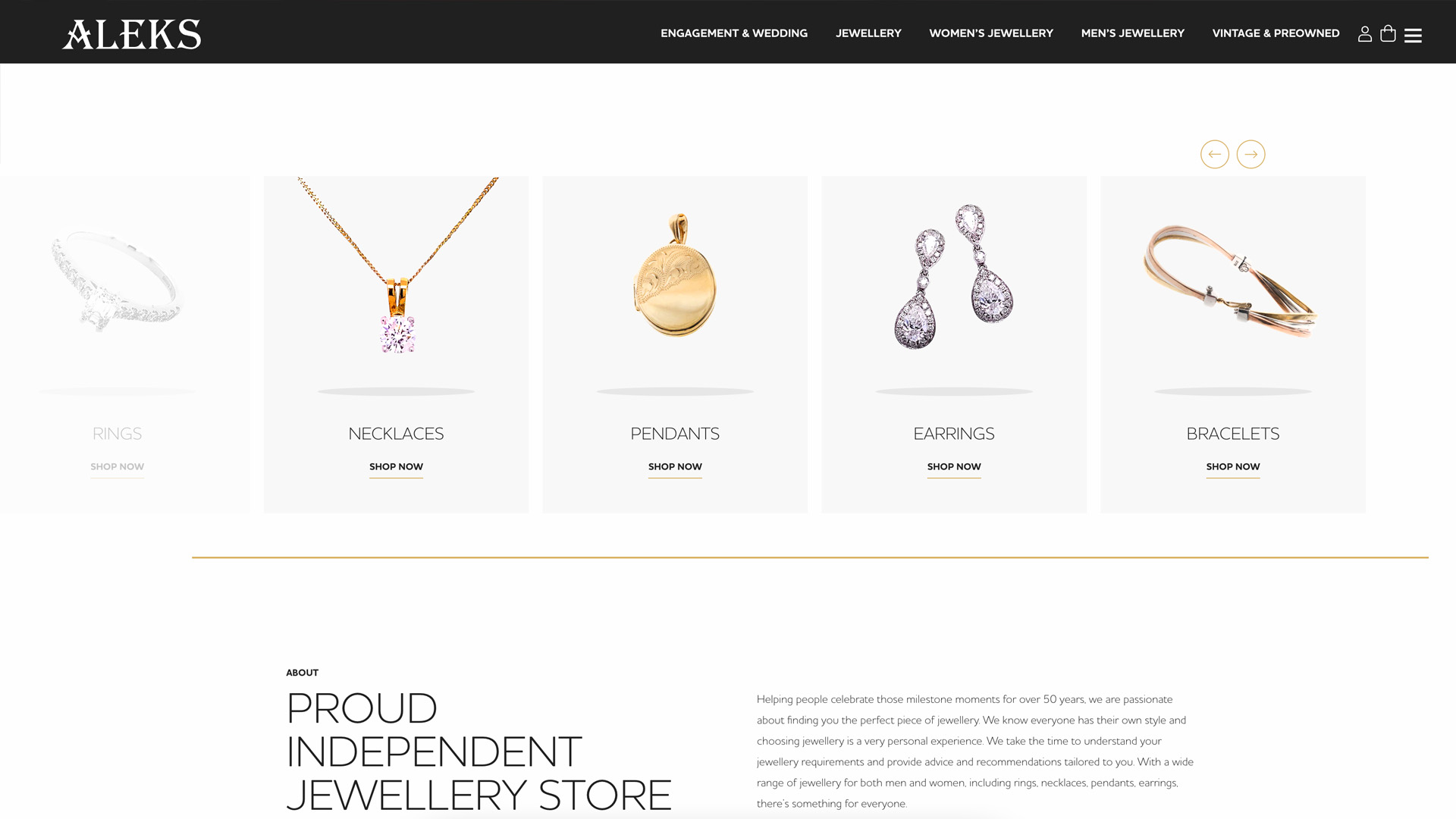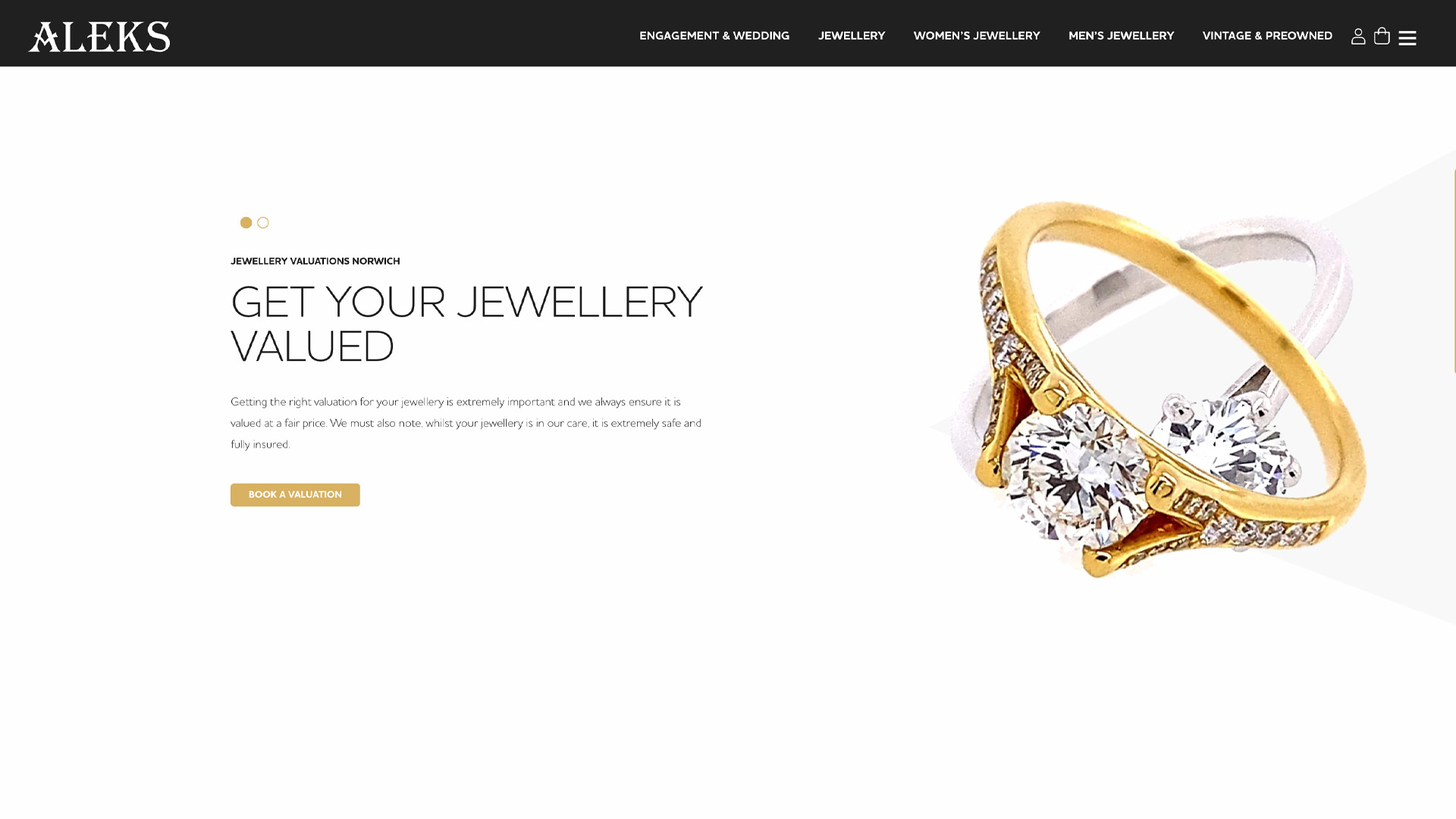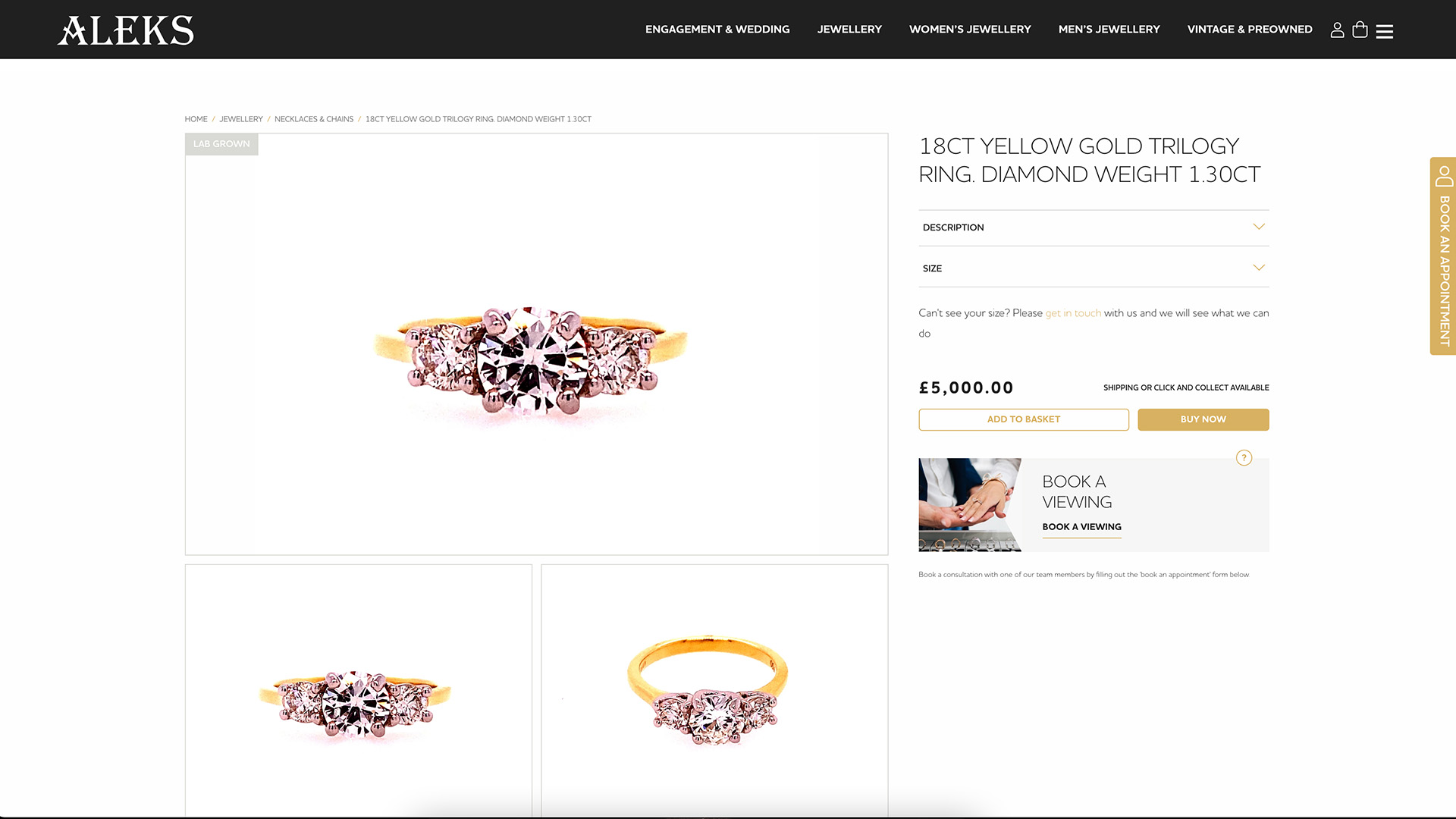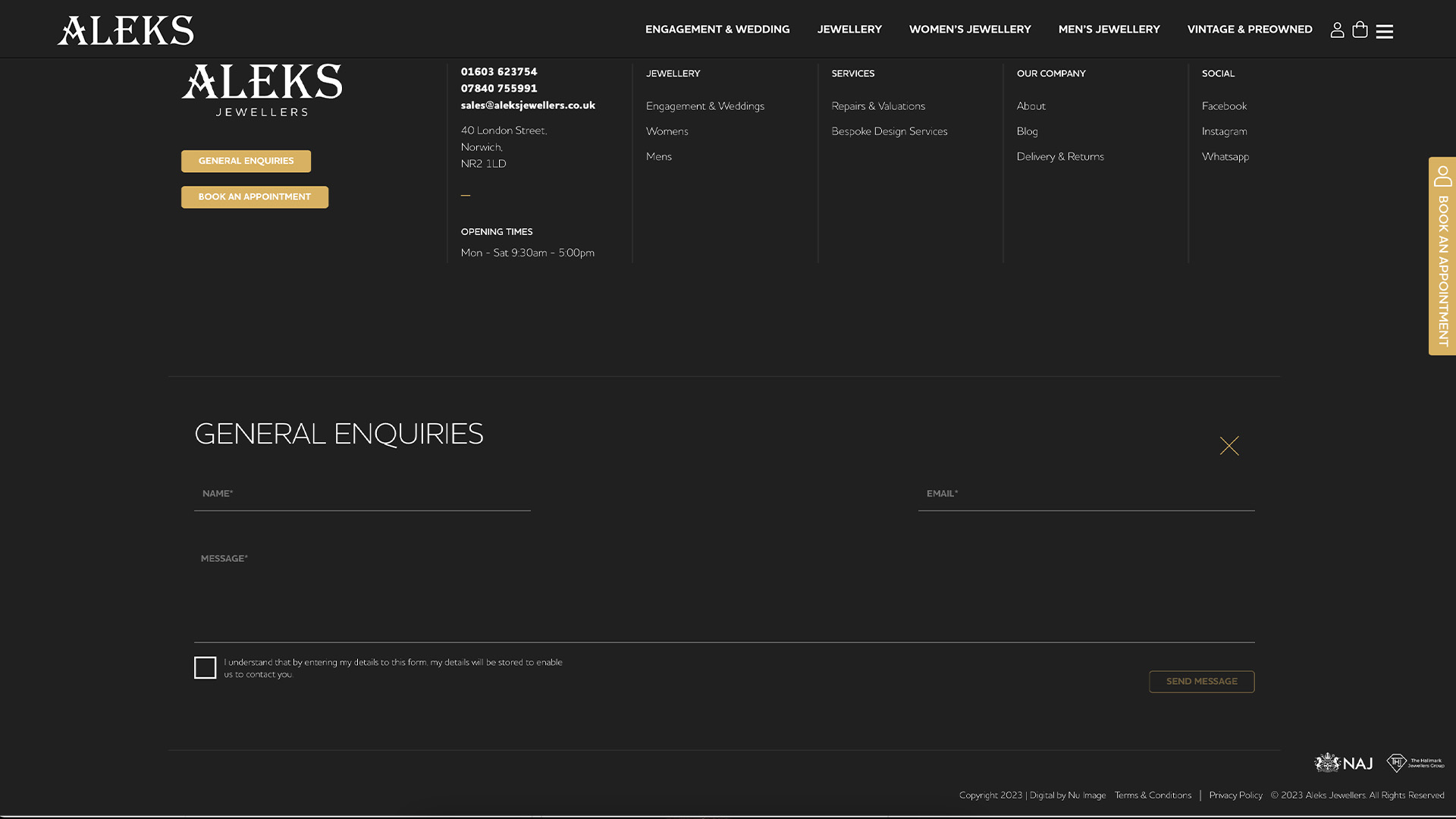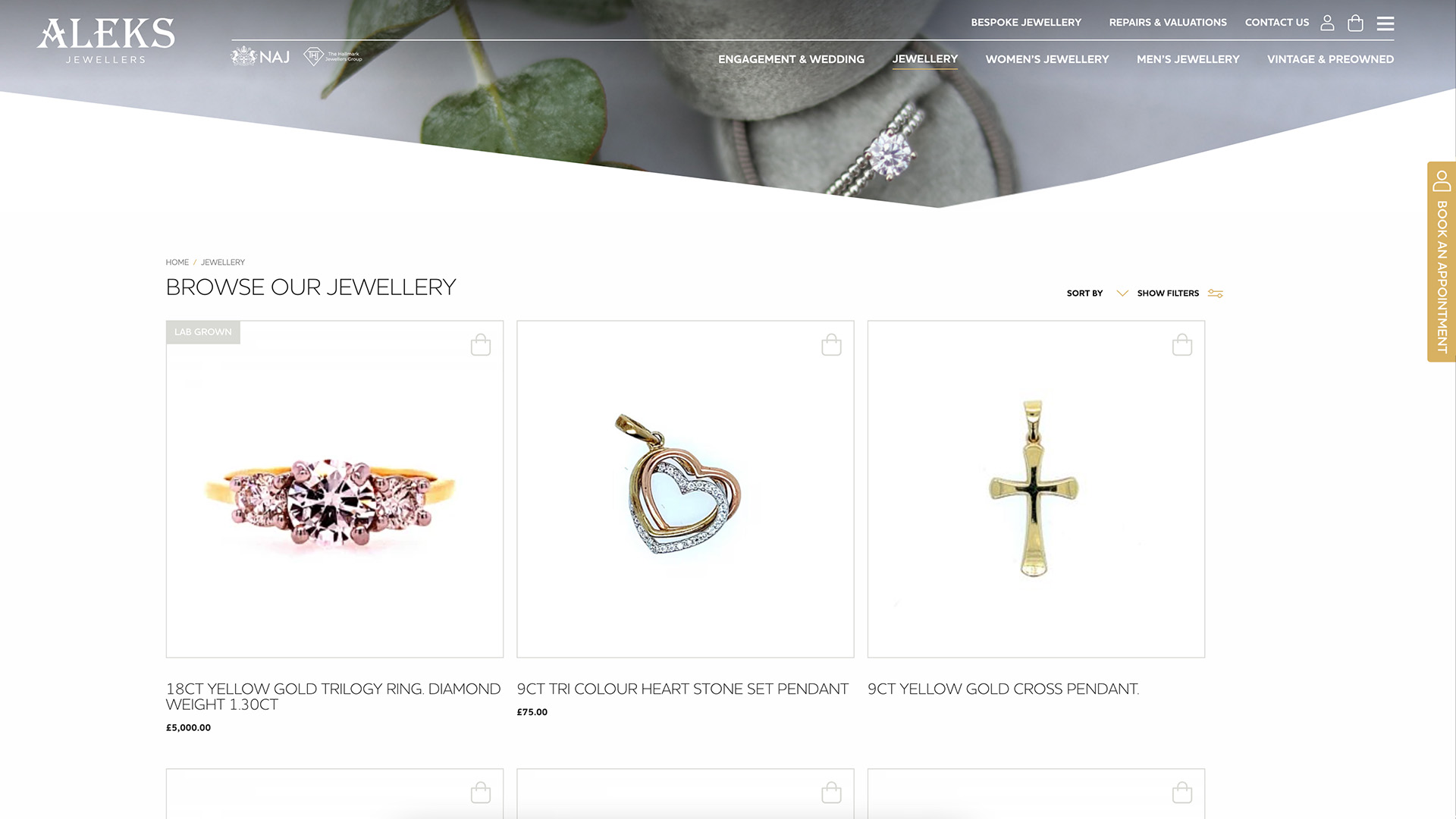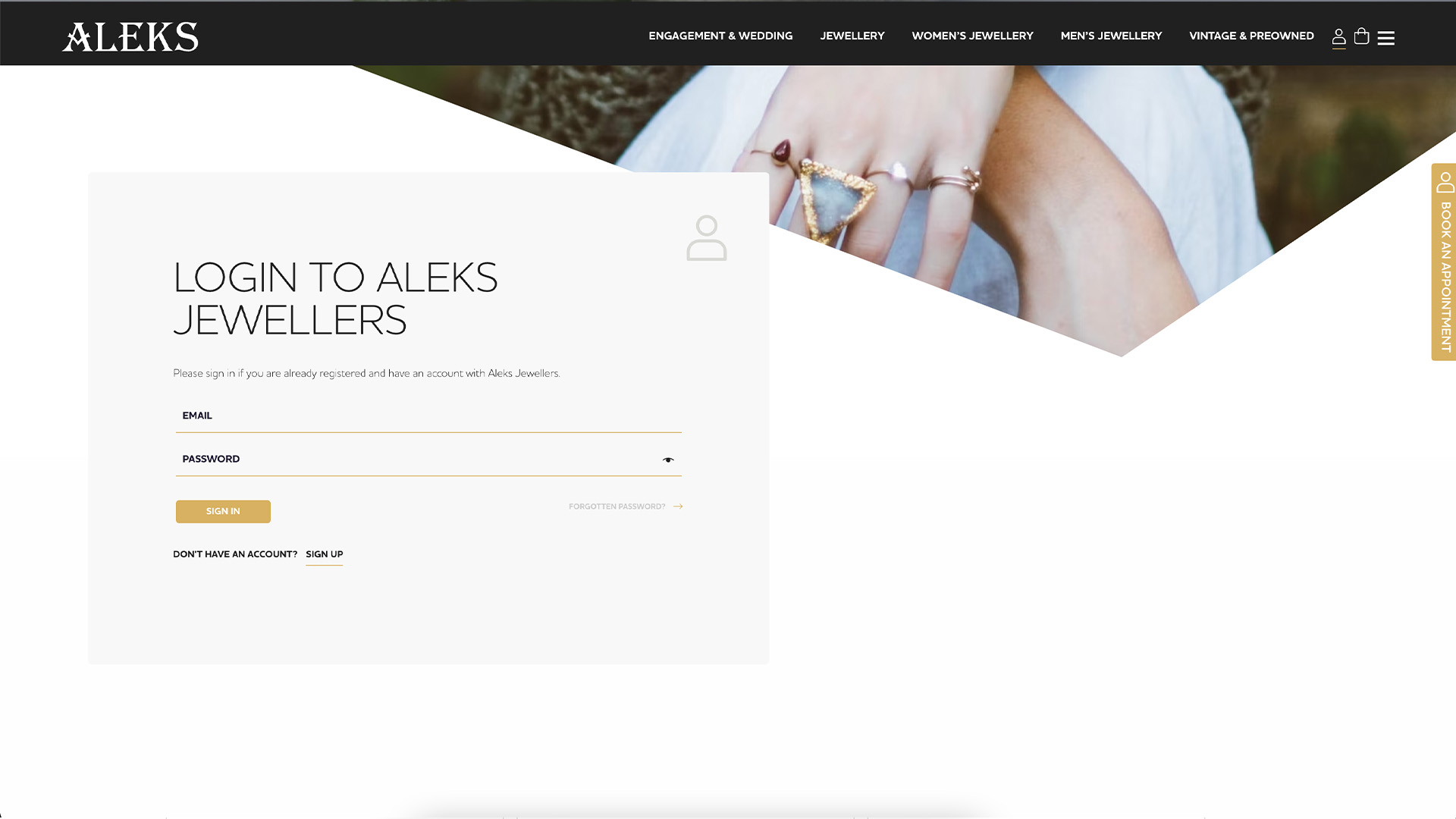 It's hard to really put in words how amazing the team at Nu Image have been. Building a website, Social Media and Digital Marketing all felt very daunting when we were looking for a company to support us. However, from the very first call with Nu Image it's been a breeze. I would 100% recommend Nu Image. Thank you guys!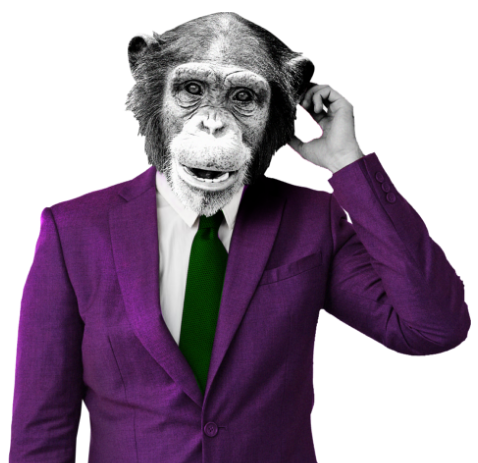 Need to increase your retail footfall?
Give us a ring (and we mean on the phone)!