Arriving at our door by way of a recommendation, the guys at C&P Transport Solutions had a challenge for us...
The goal
As a well established same day courier, they felt the time had come to increase their local awareness and grow their existing business model. Our initial discussions centred around their current place in the market and how they were being perceived by new potential clients as well as existing ones.
The team currently offer same day delivery across the UK from Norwich and the surrounding areas, primarily directly to the commercial market.
They are ready to grow their business and have the infrastructure in place to support it, so of course the main goal was to get more people booking their services.
The project
Not adverse to a significant brand overhaul, we knew this was a project that would require utilising a few of the different skill sets from within the team, including our designers and developers.
However, our ever popular digital audit was the place to start.
We evaluated their existing site and performed competitor research in order to verify that investing in their marketing would bring a return, and importantly what kind of digital marketing would suit their goals. You can read more about our thought process behind choosing the right marketing here.
Once we were confident in the ROI projections, we pulled together a strategy to support their brand review. This was to include an exciting brand name change and a new logo design, followed by a bespoke website development and, once the stage was set, digital marketing to boost their sales.
Stage 1. A new name for a new era
First thing first, the name. Whilst C&P Transport solutions is a fair name, we felt that instead using the two directors full surnames "Chapman" and "Peach" gave a stronger brand identity.  In a competitive market, it is important to stand out from the crowd, and "Chapman and Peach" now do just that. The new name is more memorable than the previous, invoking a feeling of trust and heritage.
Stage 2. Time to deliver a logo.
Next, it was time to flex our creative muscles and craft a new logo.
Retaining their existing (and rather peachy) orange and black brand colours, we created a contemporary new logo to showcase their revised name. We used a heavy weight font to allow for quick reading from a distance, the logo will be mostly viewed on the side of their moving vehicles after all!
Of course, we wouldn't want to forget the company's beginning entirely, and so the original C & P were reimagined, developed instead into the shape of the ampersand.
Go on, take a look at the ampersand more closely… see it now? Kudos to our designer, Stephen for creating that little masterpiece.
Creating a strong new identity meant that we had an anchor to centre everything around going forward, so it was a great starting point when designing their new site.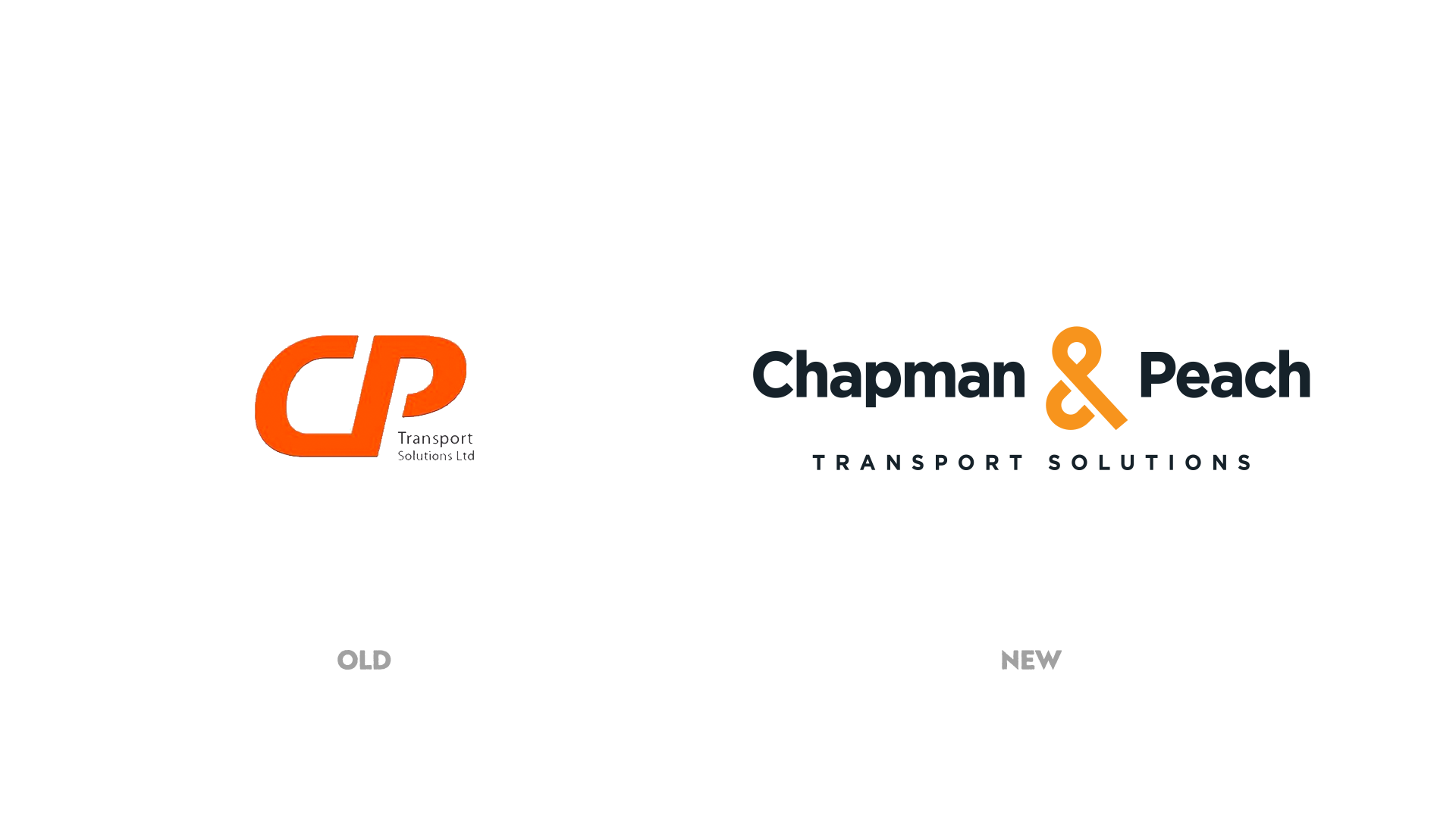 Stage 3.  Moving web visitors from A(rrival) to B(ooking)
The main goal for the new website was to ensure that the application process flowed as smoothly as possible. We created a bespoke form, and placed it nice and high on the page, meaning that users can navigate to it easily, no matter where they are on the site.
Simplifying a conversion journey has a direct impact on the amount of enquiries you will receive, so it was imperative that this was carried out for Chapman and Peach.
We kept the styling simple and made the most of the brand orange, using it to signal calls to action throughout. The design and copywriting (also created by us) reinforces their ethos of a no fuss approach and great customer service, meaning you can expect the same experience on their website as you would with a member of their team.
With our signature scrolling logo carousel, we were also able to showcase all of the companies and brands they already work with.
We're very happy with the final product, and even happier with how much the team over at Chapman & Peach love it too!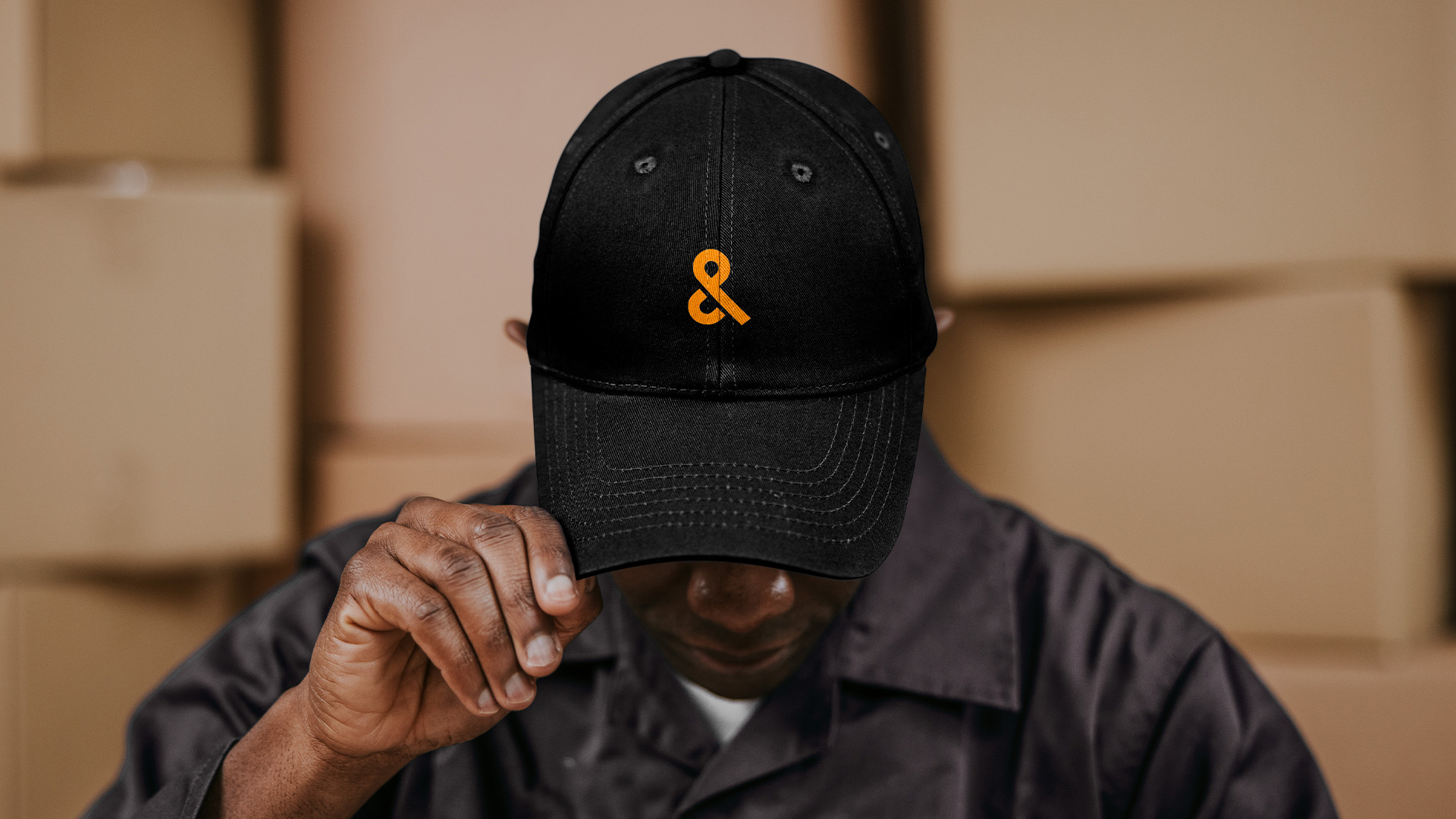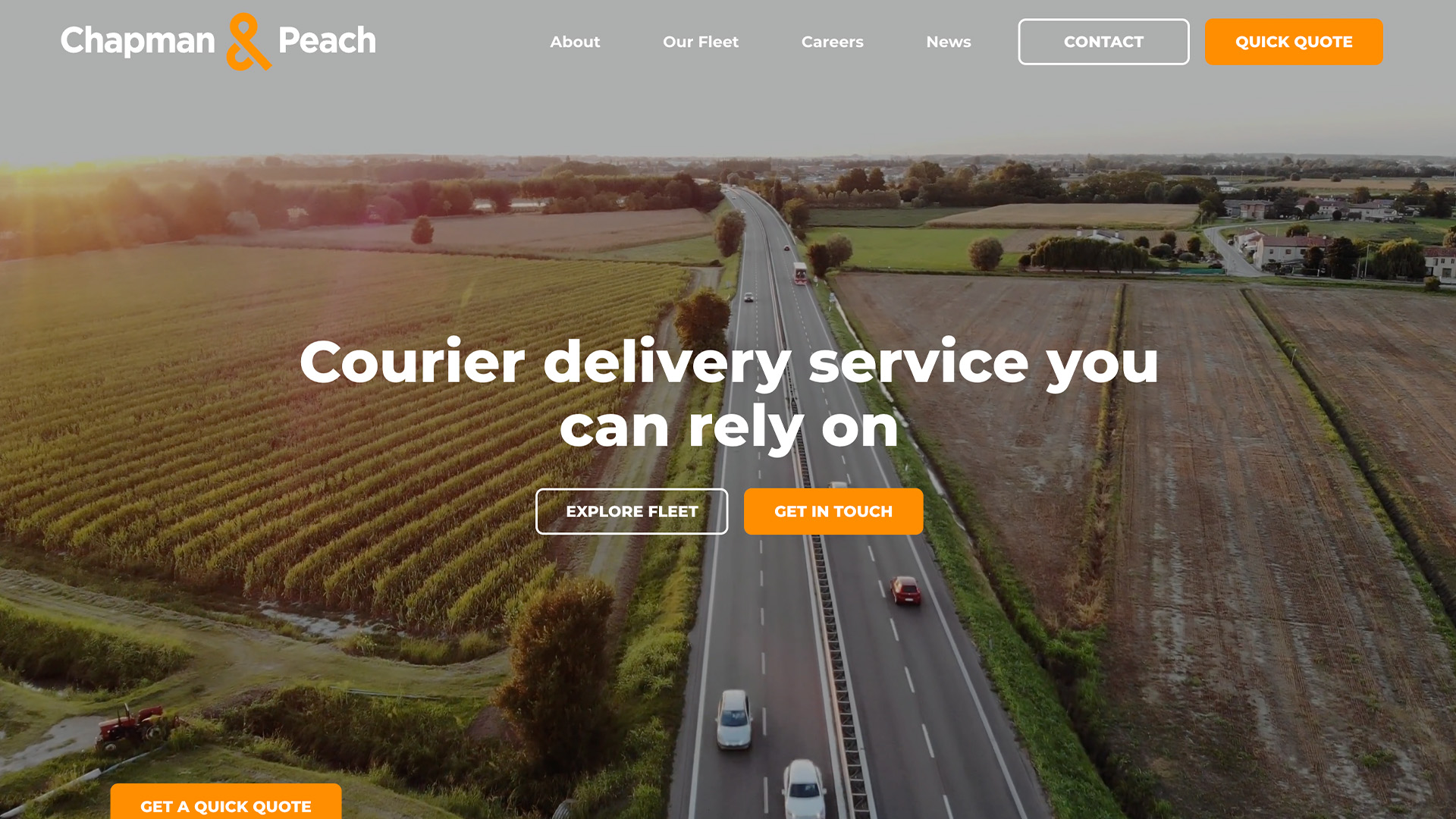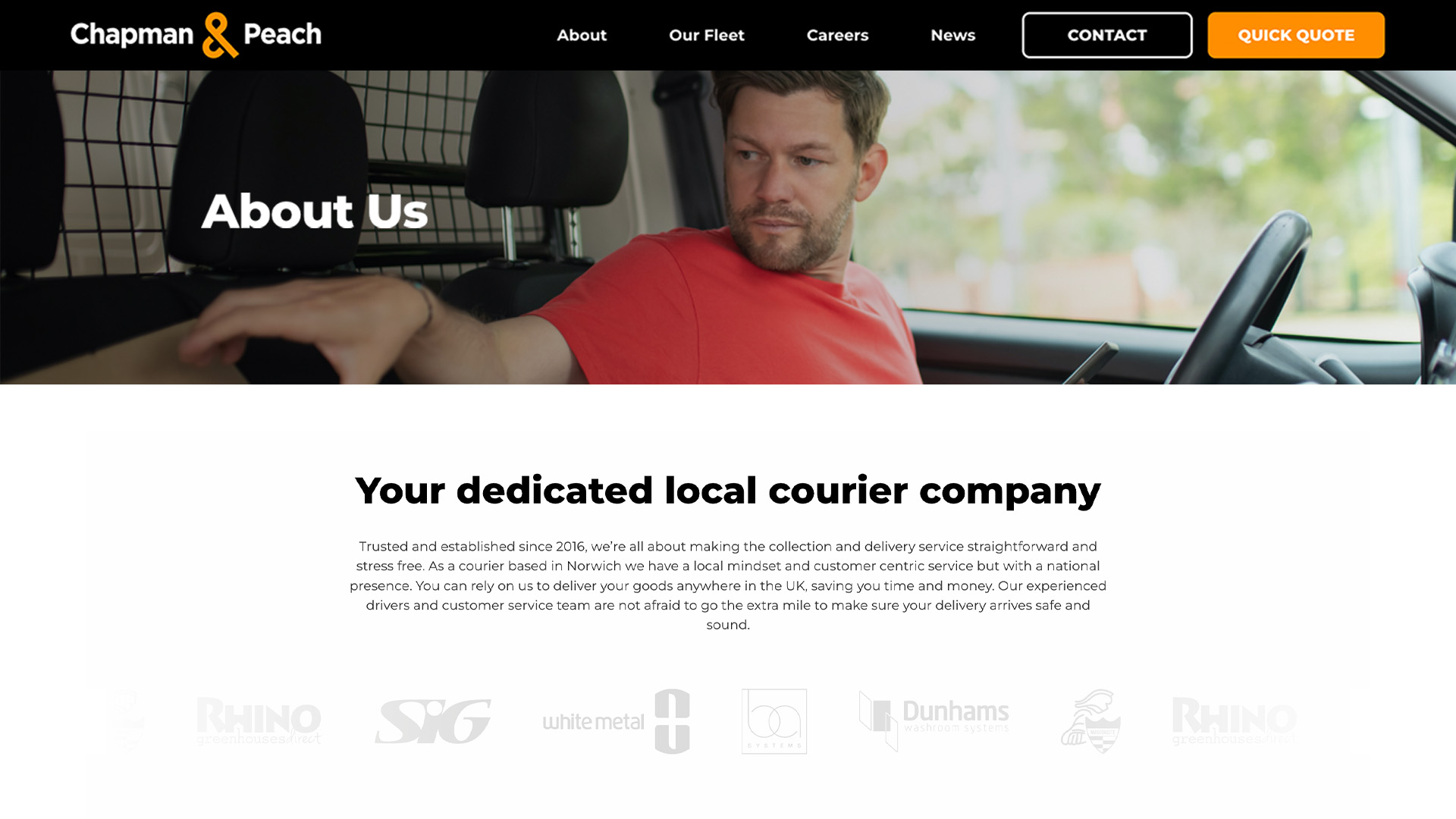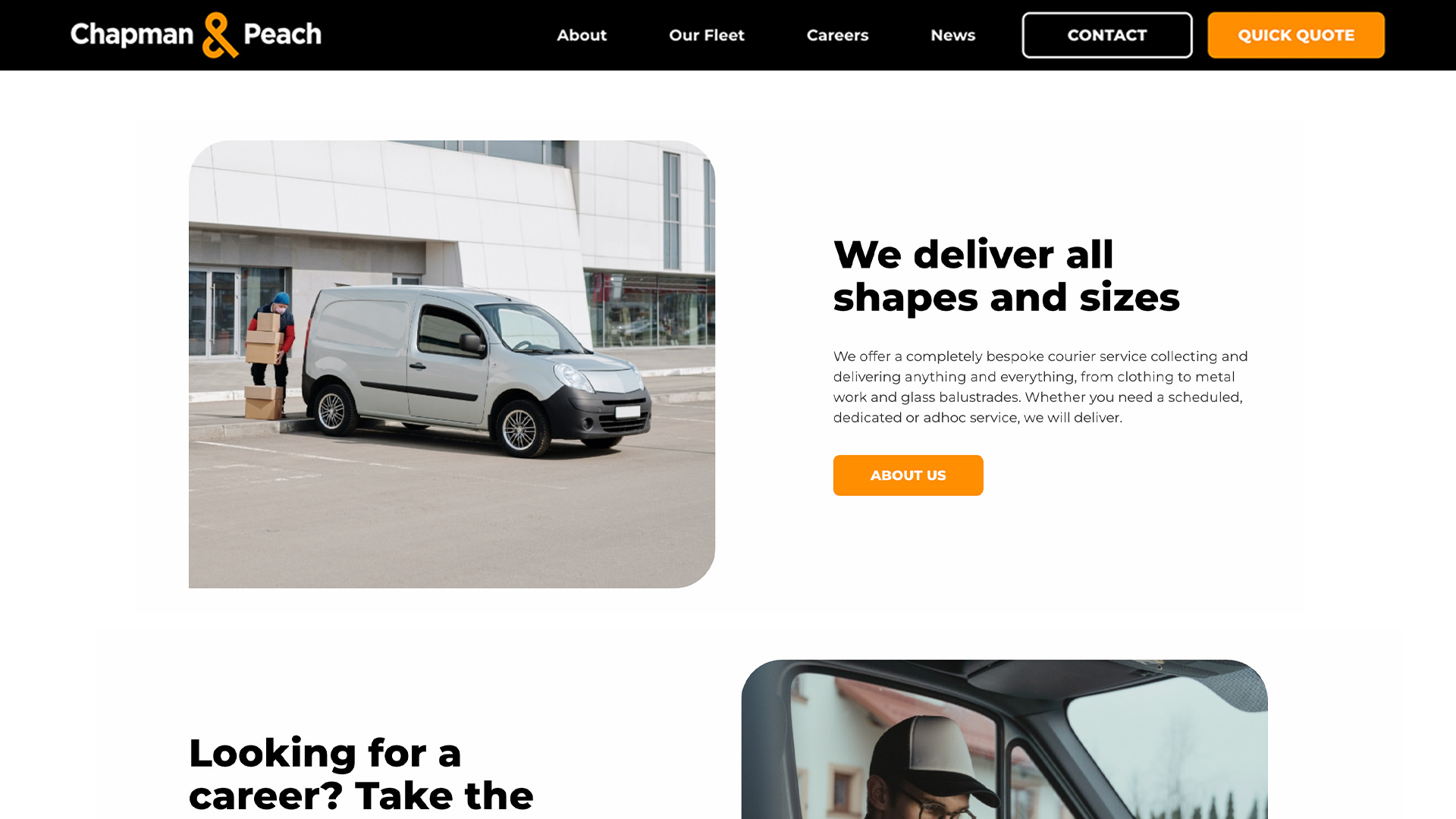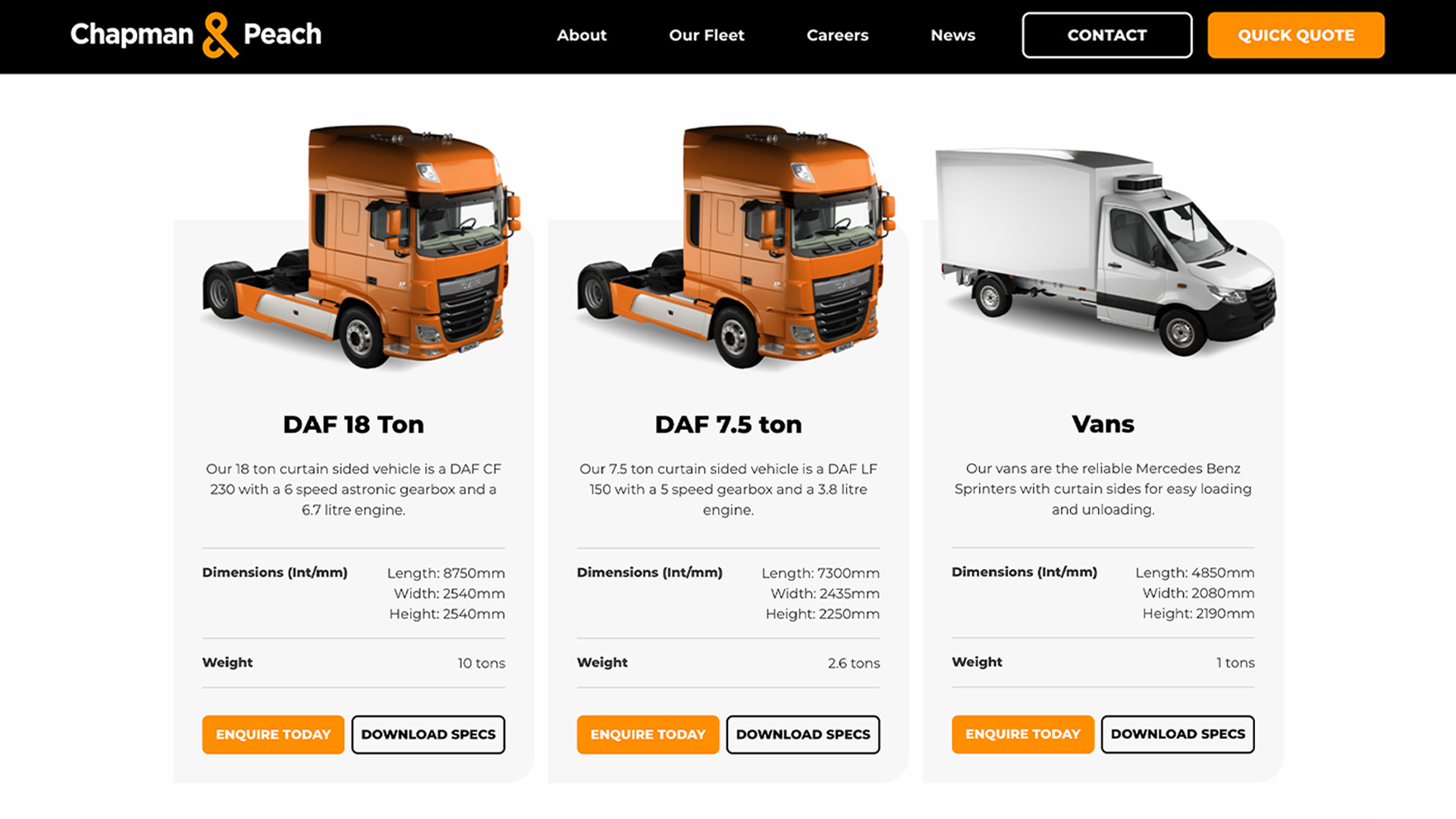 Continuing the journey, together.
Following the launch of the new website, our digital marketing guru Molly has taken the team under her wing and is working hard to get their new site the attention it deserves.  We're over the moon to continue working with Chapman & Peach, and can't wait for those top positions in Google to appear over the horizon. It won't be long.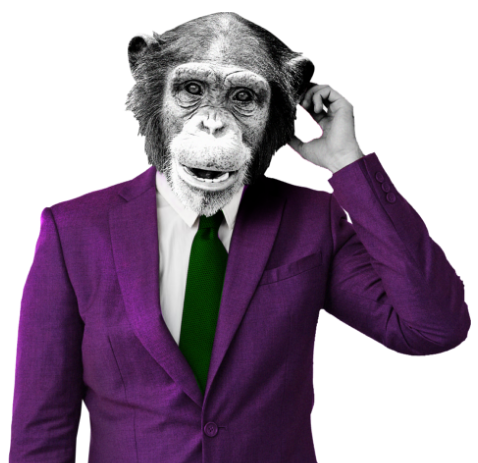 Don't know where to start?
Looking for a website that's not only easy for your customers to navigate, but simple to manage in-house? Why not kick things off with a digital audit, to work out exactly what you need. Get in touch via our form below, call or arrange to pop in to the studio for a chat.