A decade in the creative industry
15th August 2017
Celebrating our 10th Anniversary as a digital agency in Norfolk.
To celebrate and thank our existing clients and staff we are holding an event this Friday the 18th August and importantly aiming to raise some precious funds for The EACH Nook Appeal
In addition we will be running not one, but two offers for new clients for the remainder of August to raise some additional donations for the Nook. The offers can be used in conjunction with each other, so why not use the opportunity to completely  refresh your online marketing strategy. To take advantage of these limited offers contact hello@nuimagedesign.co.uk or call 01603 859007 .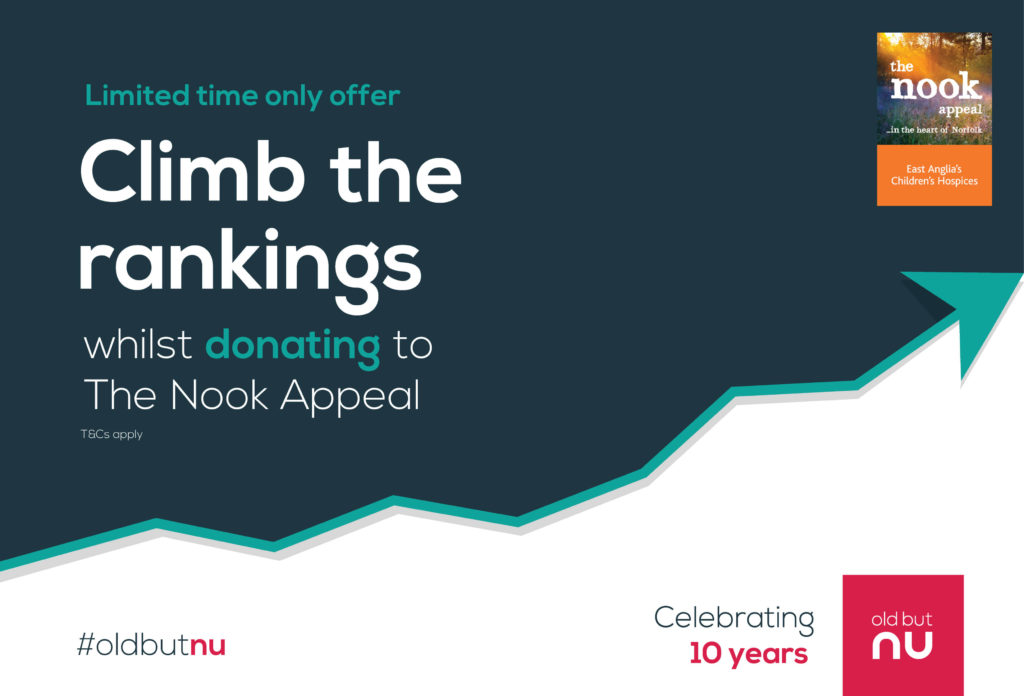 Sign up for Search Engine Optimisation for your existing website and we will donate your first month's fee to The Nook Appeal. Sign up for a 3 month SEO package with us between the 18th and the 31st August and your first month's fee will be donated to The Nook Appeal. Ts&Cs apply, please see below.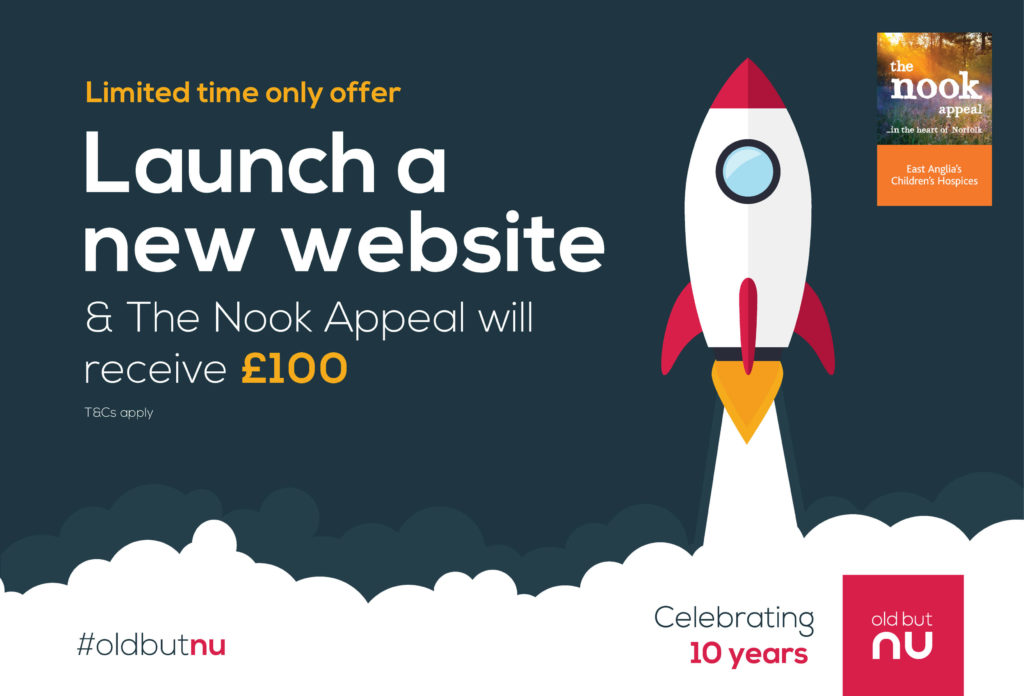 Launch a new website for your business and The Nook Appeal will receive £100. Is your business' online presence in need of some attention? Our designers and developers will work with you to tailor the perfect website for your brand and importantly, donate £100 to The Nook Appeal for every order we receive between the 18th August and the 31st August 2017. Ts&Cs apply, please see below. 
If you are a local business owner and would like to join us for the #oldbutnu event or would be able to donate a raffle prize please contact Nicole at nicole@nuimage.co.uk
Ts&Cs; New SEO client offer
Sign up for 3 months SEO between the 18th August 2017 and the 31st August 2017 for a minimum of 8 hours per month and we will donate the monetary equivalent of our 8 hour fee (excluding VAT) to the Nook Appeal. You are of course entitled to sign up for additional hours during the 3 months, although our donation will be capped at 8 hours. At the end of the 3 month term we will offer a full report (free of charge) and you will have the choice to end your SEO with no additional charges or contract. Alternatively we will happily continue to provide SEO for your business. The donation will be made by us at the end of the 3 month term. If fees are not paid or you end your SEO before the end of the 3 month term, we reserve the right to not donate. New clients only.
Ts&Cs; New website offer
Place an order for new website between the 18th August 2017 and the 31st August 2017 and we will donate £100 to the EACH Nook Appeal. Donations will be paid by us, by the 1st September, providing a deposit of 25% of the website cost is received by that time.